Who is the best Forex trader of all time?
Forex trading remains the fastest growing sector of the global financial system, with daily turnover likely to exceed $7 billion. It retreated from its April 2019 peak of $6.6 billion and is now well-positioned to expand, partially driven by a pending resurgence of retail demand. With such a highly liquid market, the remarkable expansion in…
Forex trading remains the fastest growing sector of the global financial system, with daily turnover likely to exceed $7 billion. It retreated from its April 2019 peak of $6.6 billion and is now well-positioned to expand, partially driven by a pending resurgence of retail demand. With such a highly liquid market, the remarkable expansion in online trading will experience another revolution, led by technological advances. There are hundreds of millions of traders, from governments to institutional, through FinTech and retail.
While there is adequate quantity, there is only a concentrated small exclusive group of quality Forex traders. Over 70% of retail traders manage portfolios at a loss, and an estimated 2% or less trade for a living. This article will explore the best Forex traders, identify essential traits required to succeed, regardless of trading strategy and portfolio size, to place you on the proper track to join the strived-for group of successful Forex traders.
How Do I Become More Successful at Trading?
There is no universal answer to this question, but there are several steps a Forex trader can take to become more successful. They include:
1. Knowledge and Patience
One of the most overlooked aspects of trading. The word learning includes earning, and traders must acquire proper education before opening a live account. Trading is one of the most underappreciated professions, but it is a profession nevertheless.
It requires patience to build a portfolio. There is no such thing as sustainable easy money. Becoming a successful trader equates to executing a strategy patiently over time.
2. Discipline and Risk Management
Discipline is often ignored and overly simplified. Many retail traders attempt to make sense of the market according to their strategy, which is a guaranteed path to failure. Trade what the market gives you, adjust your approach, and execute it with discipline.
Risk management is more than placing a stop loss at a fixed amount of pips away from the entry price. It required a deep understanding of the interconnectivity of global financial markets, and an active, dynamic approach. The set-and-forget approach advocated by many Forex brokers in their educational material is one reason over 70% of their retail clients lose money.
3. Courage to Go Against the Crowd
Since successful Forex traders represent a small group of the total crowd, despite misleading marketing campaigns by Forex brokers, the courage to go against the crowd, and their belief of where a particular currency pair may move next, is essential. Today's information age, with social media filled with advice and recommendations, attracts scores of new traders daily. The social-trading motivated crowd mentality adds to general losses for most traders, especially as the best Forex traders do not reveal their trades. Following the crowd, therefore, often results in an accumulation of unprofitable trading accounts.
The World's Best Forex Traders
Let us take a look at three Forex traders widely regarded as some of the best ever in the field, recognized across their industry for their tremendous success.
1. George Soros
The co-founder of the Quantum Fund is known as the man who broke the Bank of England. His now-infamous short-position against the British Pound in 1992, leading towards Black Wednesday on September 16th, resulted in an estimated personal profit of over £1 billion. Soros went against the crowd in a disciplined manner, resulting in a windfall profit from one trade. It shows that quality is more significant than quantity. "I am only rich because I know when I am wrong." The Soros quote displays his willingness to realize errors and adjust to changing market conditions accordingly.
2. Stanley Druckenmiller
He worked with Soros at the Quantum Fund, joining the massive short position against the British Pound in 1992, before venturing out with the foundation of Duquesne Capital. He solidified his position as one of the best Forex traders with consistent double-digit annual returns. His patience and risk management contributed to his success. Keep in mind that one of the greatest traders ever achieved "only" double-digit profits per year, next time you see marketing campaigns claiming excessive and unrealistic results.
3. Bill Lipschutz
Known as the Sultan of Currencies, he earned hundreds of millions of dollars in profit at Salomon Brothers in the 1980s, without having previous experience with the Forex market. It shows that knowledge is essential to succeed, and there is no replacement for it. He recognized that only between 20% to 30% of trades are profitable and stressed the importance of managing a successful portfolio despite facing more losses than profits in another confirmation that quality trumps quantity in financial markets.
Honorable Mentions
Here are seven more traders that deserve recognition for their excellence, discipline, patience, and courage in financial markets.
4. Andrew Krieger
He worked briefly at Salomon Brothers, like Bill Lipschutz, before moving to Bankers Trust in 1986. He is known for booking a $300 million profit in a matter of hours on a short position in the New Zealand Dollar, using maximum leverage of 1:400, in the aftermath of Black Monday, the market crash on October 19th, 1987. After leaving Salomon Brothers, he joined Soros at his Quantum Fund.
5. Paul Tudor Jones
The former chairman of the New York Stock Exchange, between 1992 and 1995, founded Tudor Investment Corporation after gain experience as a commodities trader. During the previously mentioned Black Monday, he managed to realize 62% in short positions and earned over $100 million in profits. He remains one of the best-known traders today and a perfect example of courage in financial markets.
6. Michael Marcus
A founding member of the Commodities Corporation, he is known for being one of the biggest traders in German Marks in the mid-1980s. With almost $300 million in holding, he rivaled global banks. In two decades, he turned his initial $30,000 into over $80 million. It is yet another testament of discipline and patience.
7. Bruce Kovner
He turned $3,000 from his credit card into $23,000 and went on to work at the Commodities Corporation, where Michael Marcus mentored him. Caxton Corporation, his firm, earned over $14 billion at its peak, granting him a spot on the Top 10 list.
8. Urs Schwarzenbach
A former employee of the Swiss Bank Corporation, he was sent to London, where he turned CHF 100,000 into CHF 1,000,000, trading in the Forex market on the side. A few million later, he founded Interexchange and now owns properties and assets across the world.
9. Joe Lewis
He quit school at the age of 15 to help in the family business, used the money to move to the Bahamas, where he traded in a tax-friendly jurisdiction. In the 1990s, he took a massive short position in the Mexican Peso. It is unknown how much he made from that trade, but his Forex career expanded from there.
10. Michael Steinhardt
His average annualized return was in excess of 24% over 28 years, evidence that consistency is essential to the success of any trader. He lost over 33% of his portfolio during the 1994 bond market crisis, and closed his fund in 1995, before returning to financial markets in 2004 as the head of WisdomTree Investments, with nearly US$43 billion in assets under management.
How Successful is a Successful Forex Trader?
The above list noted the most successful ones, but thousands of unknown traders enjoy tremendous success. For different individuals, this translates into something else, and the only limit to success is the one you place on it. There are many profitable trading strategies out there, and you can either create your own, adopt an existing one, or modify it to your preferences.
How to Find the Best Forex Broker
Trading with the right Forex broker is just as important as having a good trading strategy. There are hundreds of entities operational, and more join the competitive sector to satisfy demand. While different traders will seek various core requirements to suit their style, below are the essential facts to consider when deciding where to trade. Many successful Forex traders operate multiple accounts at a few brokers, which can be part of a proper risk management profile.
Company History and Reputation
When evaluating the history of a company, remember that there is no guarantee that a reputable broker will remain reputable. Many list industry awards on their websites but it is important to check when they were received. With EU-member Cyprus home to many Forex brokers, the implementation of MiFID II in January of 2018 resulted in massive changes. Always be wary of reviews and comments, as the majority are false and misleading, often sponsored by brokers.
Regulation and Security
Trading with an unregulated broker is not recommended. Since MiFID II, non-EU regulated brokers grant traders a competitive edge. Ensure the segregation of client funds that client funds and that an insurance policy in the event of default by the broker exists. Once you exceed the maximum deposit cover, you can always open a second account with another broker, keeping your capital 100% ensured until you exceed a certain threshold. Diversification is essential to secure your money.
Broker Costs, Spreads, and Forex Leverage
Read and understand the trading conditions offered by the broker. The cost structure, often a combination of spreads and commissions, together with the correct leverage, will be essential to the outcome of your trading operations. Successful traders either seek out raw spreads, as granted by ECN brokers, with a competitive commission or tight commission-free spreads, depending on their trading strategy. Leverage is critical and is used in conjunction with risk management. Brokers used to grant leverage up to 1:500, and this is still available at many brokers headquartered outside the E.U., U.S., and Canada.
Market Coverage
Diversification will fulfill a central part of your risk management strategy, while proper market coverage results in more trading opportunities. Check the available asset list with a focus on Forex pairs. Anything greater than approximately sixty assets represents acceptable market coverage.
Trading Platforms
The best trading platform for most retail traders is the MetaTrader 4 trading platform, due to its extensive suite of third-party application developed over the past fifteen years. It fully supports automated trading solutions and can be modified to fit any trading style. Almost every broker offers it, adding to the accessibility of it. MetaTrader 5, referred to as the failed successor platform, should be avoided, while numerous proprietary trading platforms are available. Feel free to try the demo versions and find the one that suits you the best. Mobile trading apps are advertised and popular among retail traders. Bear in mind that successful Forex traders do not trade on them, as they are unsuitable tools with which to conduct a proper analysis.
Account Types
Some brokers offer better conditions to traders in their standard account, as it is more profitable for them. Equal access for all clients from the identical account type is a trend slowly gaining traction. Where various account types exist, retail trades with less than $10,000 should consider a mini account. Micro accounts are not widely available, but a superior choice for educational purposes over demo accounts. Ensure that the minimum transaction size is 0.01 lots, that order execution types allow you to manage positions properly, as available in MT4, and that the broker reports execution statistics under Pillar III disclosures. The account opening process, per industry standards, takes place via an online application followed by mandatory account verification for regulated brokers.
Bonuses
Many brokers offer bonuses as an incentive to trade. While these can be useful for committed traders focused on growing the account balance over time, most traders misunderstand them. Read the applicable terms and conditions before considering them, and only apply for one that is withdrawable over time without any time limit. It usually requires high trading volume, but if you implement a long-term plan, are patient, and disciplined, they can offer an acceptable boost to your trading strategy.
Tools and Features
While this is secondary, a broker offering an outstanding education section displays care about the success of traders. It is wise to check the quality of the educational material, as many provide poor quality content for marketing purposes only. There is plenty of valuable material online available for free. In-house research is another feature of interest for new traders, but you do not have to trade on it. View it as an effort by the broker to assist. Sometimes you can find ideas worth exploring. An upgrade to the standard MT4 trading platform, as provided by some brokers, should be favored. Traders who deploy automated trading may want to ensure the broker offers VPS hosting free of charge.
Payment Methods
Bank wires and credit/debit cards form the core of deposit/withdrawal options. It may not be suitable for you, and there is a plethora of third-party payment processors. Financial management will fulfill a more prominent role as you progress. Note the costs for withdrawals, processing times, and locate a broker that supports your preferred option. Ensure that your capital is always accessible with no questions asked. Reputable brokers will never question or delay a withdrawal request.
Customer Support and Customer Feedback
Most traders will never require customer support, especially at a well-managed broker, but having swift access to it in case of an unforeseen emergency is recommended. Approach customer feedback with caution, as you do not know who is behind it and what the motivation is. Most reviews are driven by new retail traders who failed to understand the terms and conditions of bonuses or by broker-sponsored comments.
Difference between an ECN/STP broker and a Market Maker
ECN/STP brokers grant you access to raw spreads and charges a commission per trade while filling your order in the open market. A market maker usually offers commission-free trading for a potentially unacceptable mark-up and is the direct counterparty to your position. Your trading losses are profits for the broker, and your trades are often filled in an internal order book, never reaching the open market. True ECN/STP brokers do not benefit from your losses, while market makers are known to manipulate orders and hunt stop losses of traders to increase their profits.
Scams
Regrettably, there are many scams in the Forex industry. Brokers make misleading claims about regulation and deploy marketing tactics to distract from unacceptable trading conditions. Self-proclaimed mentors offer education for a fee, signal providers manipulate results, and free automated trading solutions generally fail after a brief period of success. You can easily avoid scams by checking the information published by brokers, never pay for education, and do not blindly trust any free expert advisors (EAs) or other well-marketed solutions. Whenever you feel uneasy or pressured into a deposit, trade, or purchase, walk away. The best Forex traders do not share their strategies and only mentor those employed by them. Trustworthy Forex brokers never contact traders with offers.
Bottom Line
Becoming a successful Forex trader is an achievable goal, but it requires a specific skill set and approach. The best Forex traders understand that going against the crowd is an essential element of success. Therefore, the first step is to invest time in education, and build a strong knowledgebase from which you can create a trading strategy. Do not be afraid to be different from conviction, as successful traders are in the minority. Practice discipline and patience, have realistic expectations, find a trustworthy broker, be courageous, but do not neglect risk management. Treat Forex trading as a profession, and together with the character traits outlined in this article, you will possess the required tools to succeed. The rest is entirely dependent on you.
FAQs
Who is the best Forex trader?
George Soros is probably regarded as the best and most profitable Forex trader of all time, but others may have enjoyed less publicity but been even better.
How much do top Forex traders make?
Top Forex traders generally achieve double-digit returns per year. Consistency remains essential, but an annualized profit between 15% and 25% is considered excellent.
Are there profitable Forex traders?
Yes, but they are in a minority. Less than 30% manage profitable portfolios with an estimated 2% trading for a living.
Can you be successful in Forex trading?
You can be successful if you adopt the right mindset, develop the proper characteristics, and exercise patience and discipline. Misleading marketing campaigns by Forex brokers create the impression that small deposits with high leverage and minimal risk management will yield profitable results. Tacking the Forex market under these assumptions is why most retail traders fail.
AvaTrade introducing 3 new crypto pairs
AvaTrade introducing 3 new crypto pairs – updating 3 others
AvaTrade has yet again improved their cryptocurrency trading offering.
AvaTrade is introducing three new cryptocurrency pairs: NEOUSD, EOSUSD & MIOTAUSD in addition to the 15 crypto assets already on offer.
These new pairs have been available since July 1st, 2019 and provide an excellent opportunity to diversify your clients' portfolios and increase their exposure to this vibrant 24/7 market.
| | | | | |
| --- | --- | --- | --- | --- |
| Asset | Typical Spread | Leverage | Margin | Min Nominal Trade Size |
| NEOUSD | 1.5% Over-market | 2:01 | 50% | 10 |
| EOSUSD | 2% Over-market | 2:01 | 50% | 10 |
| MIOTAUSD | 1.5% Over-market | 2:01 | 50% | 10 |
To unify their cryptocurrency instrument labels, They are relabeling their existing Ethereum, Ripple & Litecoin instruments, by replacing the existing instruments with new USD labelled ones:
| | | |
| --- | --- | --- |
| Asset | Old Symbol | New Symbol |
| RIPPLE | XRP | XRPUSD |
| ETHEREUM | ETH | ETHUSD |
| LITECOIN | LTC_Mini | LTCUSD |
These new pairs have also been available since July 1st,
The trading conditions for each one is identical to those of the older respective assets they replace.
Effective immediately, new positions are only available on the new pairs.
Avatrade Clients will not be able to open new positions on the old assets, but those already open will remain unaffected until July 29th.
Existing positions on XRP, ETH and Litecoin-mini that remain open on July 29th will be automatically replaced with corresponding positions on the new pairs, , at the same opening price and at no cost to clients.
as any broker that values their clients would do , Avatrade makes sure that the clients will not be affected by the change.
Neteller Launches Cryptocurrency Exchange Service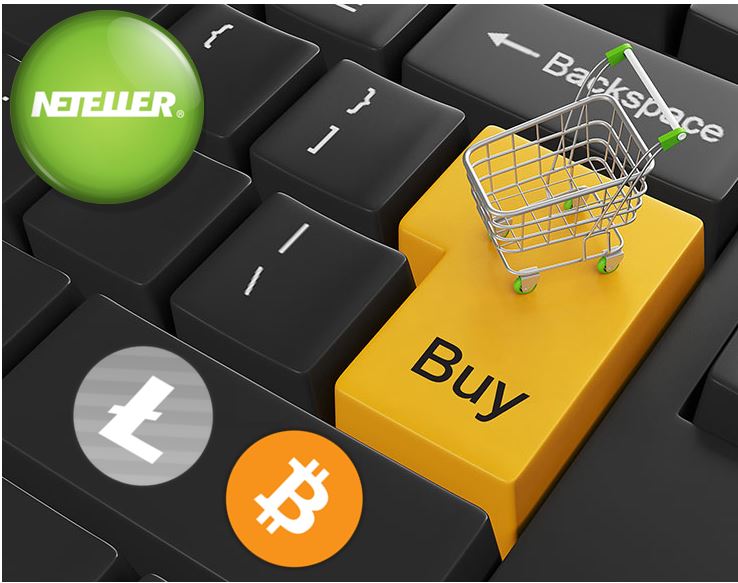 Neteller Launches Cryptocurrency Exchange Service
Neteller  one of the most known Digital fiat currency wallet provider , has started allowing its users to buy, sell, and hold cryptocurrencies including BTC, BCH, ETH, ETC, and LTC.
They do this on the large scale with a pilot in 10 countries and soon another 50 countries to join . They understand that if you do this effort it will only succeed if you can do this on a global scale.
Neteller and Cryptocurrencies
Neteller is a service which is operated by Paysafe Financial Services Ltd.,
founded in 1999, Paysafe Financial Services entered the market with the mission to provide an online alternative to the known traditional payment methods.
Most of the traders aiming us now neteller as one of the companies through which we made our deposits and if we had any profits also our withdrawals. A couple of years ago they left the Forex and Binary industry behind since the charge-back issue became just too expensive.
But as any companies knows, if you do not adept you die. The binary option market is all but dead and the Forex industry has moved also into the directions of the cryptocurrencies. thus, neteller understands that this is where the future is.
So Lasts week they announced that they are now offering a wallet with buy and sell cryptocurrency options.
As of today, Neteller users can buy, hold and sell cryptocurrencies via a recognized cryptocurrency exchange including bitcoin, bitcoin cash, ethereum, ethereum classic and litecoin, purchased using any one of 28 fiat currencies available in the Neteller wallet.
It may not seem so exciting but for many users that love this service it actually is. More and more currencies will be added making them an true exchange in the near future.
Now one is able to fund their neteller account through many different means (Mobile, Epay, Paysafecard, local bank deposits, and bitcoin)
We think that will make the threshold for many people, who would want to buy or sell cryptocurrencies, lower. This in return is a good thing for the overall acceptance of the cryptocurrencies in the mainstream of every day life.
Conditions for buying and selling cryptocurrencies through Neteller
The rates offered are somewhat in the lower middle of the current market making them go for the save route. The average market rates on the major cryptocurrency exchanges differ all in all not that much anyways, as this is not the main reason to choose to buy Bitcoin through Neteller
The minimum cryptocurrency purchase or sale amount is "approximately equal to 10 EUR," the firm clarified, adding that the maximum amount depends on the transaction limits associated with each account.
When You open an account with Neteller you have to choose your default currency. This is of course for most people in accordance on their geographical locations, people in Britain will go for the pound most Europeans go for the euro and pretty much the rest of the work goes for the US Dollar, thou other currencies are available
The fee is 1.5 percent for purchasing and selling cryptocurrencies from wallets with EUR or USD as the default currency.
The fee rises to 3 percent for wallets with other default currencies.
Neteller  | Why is this a good move for neteller and one that we should expect from other online Payment providers as well ?
At this moment till last week Neteller users can pay, get paid on thousands of sites, and send money around the world through their system.
The company claims to have "millions of point-of-sale, ATM and online locations" for users to withdraw or spend their cash.
Last July 25, Paysafe ( which as you remember is the company that owns Neteller

and Skrill)  announced that another digital wallet provider in its group, Skrill ( formerly known as moneybookers), started allowing customers to "instantly buy and sell cryptocurrencies, including bitcoin, bitcoin cash, ether and litecoin, using any one of the 40+ fiat currencies available in the Skrill wallet."
We could now see that this was like their test run on this concept.
We do not know the numbers that Skrill produced since they offered this service but it must have been encouraging enough for Paysafe to include their flagship brand in this endevour.
We will see where this leads but we are hopeful that this is the next step in global acceptance to the cryptocurrency revolution. Let me know what you think
The basics of trading that one should know
The basics of trading that one should know
Things you should be aware of before you start
The currency trading industry and now also the cryptocurrency trading industry have gone through enormous volatile times the last couple of years. Now with trump and its trade wars. The fast rise and somewhat recline of the cryptocurrencies and the fast pace of international politics and economies that create high rises and steep fall of the currencies.
So what does it all mean and what can you do before start to trade on these news headlines.
Good brokers like LegacyFX and UBCFX provide the traders with the latest market news and updates on a continuous basis but if you are new to trading you still have no idea what to do with this.
You start by understanding that the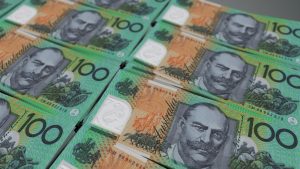 involves a high degree of risk, including the risk of losing you hard earned money. Besides the ones that were lucky enough to have bought Bitcoin a couple of years back and cashed in in the end of 2017, most people don't get rich overnight.
You have to understand that you only trade with money that you are able to lose, going hungry because you want to open a trade is not the right wy to go about it.
So, What is Forex?
You should by now understand that the value of currencies goes up and down every day.
This in general becomes apparent the moment you go on vacation and what you bought last year with your money now is not the same amount you get today at the exchange.
This is on a large scale, what a lot of people do not know is that there is a foreign exchange market – or 'Forex' for short – or "FX" for even shorter, where you can potentially make a profit from the movement of these currencies.
The most known Trader is George Soros who made a billion dollars in a day by trading currencies. This is of course on a scale that we are not able to reach and you need a huge amount of money to begin with. Still he made a billion in one day!!
The internet has played a huge part in making trading in currencies accessible for the masses. You also do not need huge amounts of money to actually do this. Now keep in mind that if you make 10% profit on your investment but the investment was just $50 you basically just end up with $55. still no bank will give you 10% interest on your money.
Many people and I am talking millions are now trading every day, most do this on the side and don't do this as a full-time job, but there are today enough people that are full time traders and making enough money to live comfortably.
Retail forex market needed Brokers
The Forex market for the retail market was born, it started around 15 years ago to become more serious as technologies advanced and the stream of information became almost instant, this is important for trading as one second can make the difference between profit or loss.
So, the moment the technology was there the people that wanted to trade were there all that was needed were the Forex brokers that offered the platform for trading.
There are latterly hundreds of companies of not thousands that offer this service and there are good ones like LegacyFX and there are scams (these tend to not last long)
Forex explained in short
The Forex market is the largest financial market on the planet and has been for many years now.
Its average daily trading volume is more than $4 trillion. (just let that number sink in for a second). Of this total amount around 5% is the retail market meaning traders like you and me. Still 5% of 4 Trillion is still a number with a lot of zeros behind it.
If you compare that with the New York Stock Exchange, which only has an average daily trading volume of $55 billion. You truly see the size.
To give you another example:
if you were to put ALL of the world's equity and futures markets together, their combined trading volume would still only equal a 25% of the daily Forex market. Insane right?
Why does this even matter?
It matters because there are so many buyers and sellers that transaction prices are kept low. To explain how trading the Forex market is different than trading stocks, here are a few major benefits.
Most Brokers don't charge commissions – you pay only the bid/ask spreads.
There's 24hour trading – you decide when to trade and how to trade.
You can focus on your currencies and become experts in only those pairs that you follow instead of following and selecting out of 5000 stocks
You can trade on leverage, (something to be very aware of as it can magnify potential gains but also your losses).
Forex is accessible for almost everyone– you don't need a lot of money to get started
In the Forex market you can trade on Demo accounts to learn before you commit your money
How is Forex traded?
The mechanics of a trade are virtually identical to those in other markets. The only difference is that you're buying one currency and selling another at the same time.
This is also the reason as to why the currencies are quoted in pairs, like EUR/USD or USD/GBP.
The exchange rate represents the purchase price between the two currencies.
Example:
The EUR/GBP rate represents the number of GBP one EUR can buy (relevant now with all the Brexit issues going on) . If you think the Euro will increase in value against the British Pound, you buy Euros with British Pounds. If the exchange rate rises, you sell the Euros back, and you cash in your profit.
Now the same works for strading Bitcoin, ethereum, Litecoin or other cryptocurrencies. this has become an entire new market and has introduced many people to Forex . you should here be also aware that trading cryptocurrencies is like regular trading so you will be able to lose great sums of money.
the Best thing i found about trading cryptocurrencies is that the Leverage by default tends to be very low which makes the risk of losing it all much smaller.
Sounds simply enough?
Why does not everyone Trade.
The same could be asked as to why not everyone plays poker, you can make money. The comparison between the 2 is actually closer than you might think.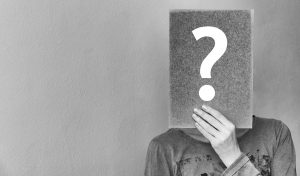 All traders that are successful will tell you that 80% of successful trading is psychology and the other 20% is research. It takes time to get the research down, but it can take a lifetime to master the psychology.
People tend to do things differently when real money is on the line and are accepting losses in the hope that the trend will reverse or taking out profit too early because they don't want to lose what they just have gained. In short, the psychology is the hard part.
One should be aware that you can loose real money and a lot of it very fast if you don't know what you are doing.
Now most Good Forex brokers offer some educational tools, some more than others that will teach you how to trade. There is also something that is called social trading that will allow you to follow other traders and see what they are doing in order for you to learn and make money at the same time.
So here are some ground rules for those that look to start trading
Get involved in the market, watch read and listen to the news to understand what is happening
Go through a trading course ( a good one is here)
Open a demo account and trade at least a month (my advice to do this even longer)only on this before you even think about trading with real money.
Check out social trading, there are some options for this, this broker offers this also.
Try with an amount that you are able to afford losing. See this as your tuition money.
Take it slow, don't become greedy and follow the basic rules
Basic Rules (there are many more but start with these)
The trend is your friend
Don't add money to a losing position
Don't trade on too many different currency pairs
Trade only with a good broker
Don't open to many positions (no one needs 100 positions a day)
Develop your strategy and stick to it.
Know that NO ONE is 100% of the times right, everyone loses some.
Last but not least, don't trade with money you cannot afford to lose.
Now all that I want to say is good luck.  😊