MetaTrader 4 Tutorial: How to Use MT4 in 2020
MetaQuotes Software Corporation developed this platform and released it in 2005. Fifteen years later, it remains a favorite choice, primarily due to its ease of use and extensive support for scripts and the development of automated trading solutions, or Expert Advisors (EA) as the MT4 software calls them.
MetaTrader 4 Design and Availability
MetaQuotes Software Corporation developed this platform and released it in 2005. Fifteen years later, it remains a favorite choice, primarily due to its ease of use and extensive support for scripts and the development of automated trading solutions, or Expert Advisors (EA) as the MT4 software calls them.
New traders may download the MT4 trading platform directly from the website of any of the Forex / CFD brokers offering MT4. Most brokers, for example FXTM, also offer it as a free demo account.
While MetaQuotes do offer a download link purporting to be for the MT4 platform, together with creating a $10,000 or currency equivalent demo account automatically, what is actually installed from this download is the MT5 trading platform. MetaQuotes have gone to some trouble to disguise this, with the downloaded .exe file even named as MT4. MetaQuotes are concerned to promote their MT5 trading platform, although many question whether MT5 is better than MT4.
In this tutorial, we will therefore be using the MT4 demo account from the Forex broker FXTM. It is wise to create a demo deposit in the amount of the planned deposit for the live account, to create a more realistic experience. In our example, we created a $10,000 demo account. You are free to create the parameters in the FXTM back-office. This MetaTrader 4 demo tutorial will walk you through the installation and set-up process before discussing the functionality.
Installation and Set-Up of the MT4 Trading Platform
After downloading the MT4 trading platform, follow the easy installation instructions. You may click on Settings to change the destination folder and program group name. Once the installation is complete, click on Finish, and the MT4 trading platform will load automatically. Please note that if you have obtained your platform directly from your broker, you will receive an e-mail with your demo account number, password, and server to use.
After you finish the installation, the MT4 trading platform will load automatically. Select the demo server from the list and click Next.
Enter your account credentials. Make sure to leave Save Password checked. That way, MT4 will remember your log-in credentials for the next time you launch it.
You are now ready to use your MT4 trading platform. While it may seem overwhelming at first sight, it is easy to use the product, as we will discuss below. It consists of six distinct sections, which we marked by different color rectangles. They consist of the Menu (red), the Toolbar (orange), Market Watch (green), Navigator (blue), Terminal (purple), and Chart Workspace (yellow).
The MT4 platform consists of six distinct sections.
MT4 Platform Sections
1. The Menu (red)
All MT4 actions are available from here, but we will discuss the more trader-friendly options in this MetaTrader 4 demo tutorial.
2. The Toolbar (orange)
Some of the most used functions, including changing the timeframe, primary technical tools, zooming, and changing the chart appearance, are located here.
3. Market Watch (green)
All available assets are listed here. You can also switch to display a tick chart. Customizing which assets to show is also possible. Right-clicking on an asset and navigating to Specifications will display all details, including swap rates charged on overnight positions. Many brokers fail to mention it, and it remains one of the least used tools in MT4.
4. The Navigator (blue)
Besides your account information, you have access to indicators, installed EAs, and scripts.
5. The Terminal (purple)
Trade, exposure, and account history display your portfolio and allow you to manage open positions. The News tab features streaming market-related articles and events. The Market is where you can browse third-party add-ons.
6. The Chart Workspace (yellow)
Your primary workspace where you will conduct your technical analysis. It is fully customizable, and you can save your template.
Here are some steps you can take to boost your user experience. By default, the Toolbar comes in two rows. It consists of Standard and Charts in the first row, and Line Studies and Timeframes on the second row. You can reveal the names by right-clicking anywhere in the Toolbar. You can drag the bottom two and drop them on the same level as the first two, which increases the Chart Workspace.
Since you will work with just one account for now, you can go ahead and close the Navigator. You can always pull it back up by clicking the Navigator icon in the Toolbar. When you hover your mouse over them, their name appears. After you close it, you will notice the Market Watch will fill out space. The restricted asset list is expandable by right-clicking anywhere inside the market watch and select Show All. Finally, click on Trade in the Terminal to see your account balance. It is also where all our open trades will be displayed.
Once you have completed these steps, this is how your MT4 trading terminal should look:
How to Trade on MetaTrader 4 with Charts
Charts are where you will spend most of your time in the MT4 trading terminal. By default, MT4 displays four, but as a new trader, it is best to start with just one. You can maximize the chart or arrange multiple ones as tiles by clicking on the corresponding Toolbar button. Opening a new chart is done by right-clicking on the asset in the Market Watch section, and then selecting Charts Window.
MT4 will automatically navigate to the new chart, which is also added to the bottom of the Chart Workspace window, as highlighted within the red rectangle in the below image:
MT4 Two-Step Chart Layout Customization
Right-click within the chart and select Properties or press F8.
The property window consists of Colors and Common, where you can create the chart the way you want. Feel free to experiment with the options and find the style that suits you.
Below is the image of our customization that we will use for the rest of this tutorial. You can save it by right-clicking in the chart, select Template, and then on Save Template. Do not change the destination folder, name it, and you can now apply it anywhere you like. Just repeat the above steps you will see it listed.
Bonus Tip: Saving your template with the name Default.tpl will automatically load it each time you open a new chart. You can always click Reset to restore MT4 settings to default.
MT4 Charts Tips and Tricks
When you work with charts in MT4, two essential items will ease your navigation and allow you to analyze assets more efficiently. They are the Toolbar and hotkeys.
Charts, Line Studies, and Timeframes allow you to make quick adjustments as you analyze assets.
1. Charts (red)
You can change the visual display, zoom, arrange, auto-scroll, and shift, access the indicators list, select timeframes, and manage your templates from here.
2. Line Studies (green)
The cursor is the default selection, but you can switch to the crosshair, which allows you to measure the distance between two chart points. Select the crosshair icon, then left click to identify the starting point. Keep the left mouse button pressed and highlight the endpoint. You will see the number of candlesticks, distance in pips, and last value. Line studies also allow you to draw vertical, horizontal, and trend lines, adding equidistant channels and the Fibonacci Retracement sequence, labeling the chart, and adding arrows.
3. Timeframes (orange)
Nine are available, and you can cycle through them in ease. MT4 allows you to load different ones on each chart.
Do not be afraid to experiment. The MT4 demo account exists so that you learn how to use the trading platform properly. You can always hover your mouse over the icons in the Toolbar, which will display their functionality together with the hotkey, if one is available. Hotkeys will help speed up navigation and modification of charts, and the more assets you analyze, the more you will learn to appreciate them.
Here is a list of hotkeys for your MT4 chart, taken directly from the MetaQuotes website:
How to Trade on MetaTrader 4 with Indicators
Now we will take a look at how to analyze assets with indicators and how to place orders. You have a range of technical indicators you can use. Some are added inside the chart, while others are placed below it.
The quickest way to use indicators is by selecting Insert from the Menu. Alternatively, you can do so by using the Navigator, as marked by the red rectangle.
In this example, we will add the Commodity Channel Index.
Each indicator consists of settings, visible in the dialogue box after you select the one to add. Clicking OK adds the indicator to your chart.
We have also drawn the Fibonacci Retracement Fan sequence, by using the corresponding icon from the Toolbar and added a Simple Moving Average indicator.
You can always delete an indicator by right-clicking on it, which brings up the box shown in the image below:
Bonus Tip: Create one template with all the indicators you wish to use, so you don't have to add them to each chart. You can easily manage objects by pressing CTRL + B, which pulls up the Object List.
Placing Trade Orders in MT4
Placing trade orders is simple and straightforward, with four available order options. Market order placement is most convenient through the one-click trading option, while the order window allows for more options and advanced strategies.
You can place orders either by right-clicking in Market Watch on your desired asset, by clicking the New Order icon in the Toolbar (red rectangle) or by pressing F9. One-click trading is enabled by clicking in the triangle next to the asset name (orange square).
The two differences between placing a market order via the one-click trading button and the order window are that in the order window, you can set a stop loss and take profit and add a comment.
You can place pending orders by changing the Type (red). You will notice a change in the order window, which allows you to select the order type and price level (orange). After clicking on Place, your pending order will appear in the Terminal (green), you can always delete it by clicking the x button (blue). Since the market moved fast, our pending order was already triggered.
Here is an explanation of the four pending order types directly from the MetaQuotes website:
After you place a market order, you will receive a confirmation, and the position is then displayed within the Terminal (red rectangle).
MT4 Portfolio Management
Portfolio management is an essential part of your daily trading operations. It is conducted primarily from the Terminal from the Trade and Account History tab. The Exposure tab is flawed as it always considers your account currency as part of the calculations, and there are third-party add-ons for precise portfolio exposure statistics.
You may close open trades by clicking on the x button (red rectangle). The first time you do so, a confirmation dialogue requires confirmation (orange rectangle).
Open positions can also be modified. Double-click on the desired order in the Terminal and the order window will appear. Under Type, select Modify Order (red). You can now adjust your open order (orange) by adding a stop loss and take profit, either by setting the price or by selecting the distance in pips under Level, then press Copy as, and finally, Modify.
You can see the stop loss and take profit levels were updated (red rectangle).
You can navigate to the Account History tab in the Terminal (red rectangle) and view details about your closed positions. As you can see, our open trade was closed. Manually exited positions are not colored. Trades closed by stop-loss and take profit are highlighted in red and green, respectively. It does not indicate the profitability of the closed position, which you can view under the Profit column.
Final Thoughts
The MT4 trading platform is a simple but very effective trading terminal, as evident in its popularity despite its age. Do not be afraid to experiment in your demo account. You can always refer back to this MetaTrader 4 demo tutorial for assistance. You should understand how the trading platform functions before considering the MetaTrader 4 open real account option. Progress at your own pace, do not rush the learning process and proceed with a live trading account after you feel comfortable with using the trading platform.
MT4 is a very versatile gateway to analyzing assets, with a focus on the Forex market. Once you have learned the basic functionality of it, you can enhance it by upgrading it through third-party add-ons. Feel free to browse the Market, located in the Terminal, where thousands of free upgrades are available together with paid ones, to enhance the functionality of MT4 and turn it into a powerful asset management tool.
The MetaTrader 4 open real account option is available by clicking on File and then on Open an Account.
FAQs
How do I use the MetaTrader4 demo?
You need to download it from your broker, which should be free of charge but could be time limited, most commonly expiring after one month. Most brokers grant it with a simple sign-up process, while some require a phone number and/or email for marketing purposes.
How do you use MetaTrader4 for beginners?
It is best to start with a demo account to avoid costly errors. After you install it, the best approach is to click, hover, adjust, and modify everything in the platform. You can refer to this tutorial for the basics. Take your time until you are familiar with the functionality before switching to a live version.
What is the MetaTrader4 demo account?
It is a "paper account", ideal for new traders to learn how to use the trading platform, customize charts, place orders, and manage portfolios. It is also used to back-test strategies, test new Expert Advisors in the development stage, or to gauge the performance of existing ones.
How do I trade with MT4 on PC?
Download the appropriate version for your operating system and follow the simple on-screen installation instructions. Demo trading requires no additional steps. Live accounts need to be funded before you can start trading.
AvaTrade introducing 3 new crypto pairs
AvaTrade introducing 3 new crypto pairs – updating 3 others
AvaTrade has yet again improved their cryptocurrency trading offering.
AvaTrade is introducing three new cryptocurrency pairs: NEOUSD, EOSUSD & MIOTAUSD in addition to the 15 crypto assets already on offer.
These new pairs have been available since July 1st, 2019 and provide an excellent opportunity to diversify your clients' portfolios and increase their exposure to this vibrant 24/7 market.
| | | | | |
| --- | --- | --- | --- | --- |
| Asset | Typical Spread | Leverage | Margin | Min Nominal Trade Size |
| NEOUSD | 1.5% Over-market | 2:01 | 50% | 10 |
| EOSUSD | 2% Over-market | 2:01 | 50% | 10 |
| MIOTAUSD | 1.5% Over-market | 2:01 | 50% | 10 |
To unify their cryptocurrency instrument labels, They are relabeling their existing Ethereum, Ripple & Litecoin instruments, by replacing the existing instruments with new USD labelled ones:
| | | |
| --- | --- | --- |
| Asset | Old Symbol | New Symbol |
| RIPPLE | XRP | XRPUSD |
| ETHEREUM | ETH | ETHUSD |
| LITECOIN | LTC_Mini | LTCUSD |
These new pairs have also been available since July 1st,
The trading conditions for each one is identical to those of the older respective assets they replace.
Effective immediately, new positions are only available on the new pairs.
Avatrade Clients will not be able to open new positions on the old assets, but those already open will remain unaffected until July 29th.
Existing positions on XRP, ETH and Litecoin-mini that remain open on July 29th will be automatically replaced with corresponding positions on the new pairs, , at the same opening price and at no cost to clients.
as any broker that values their clients would do , Avatrade makes sure that the clients will not be affected by the change.
Neteller Launches Cryptocurrency Exchange Service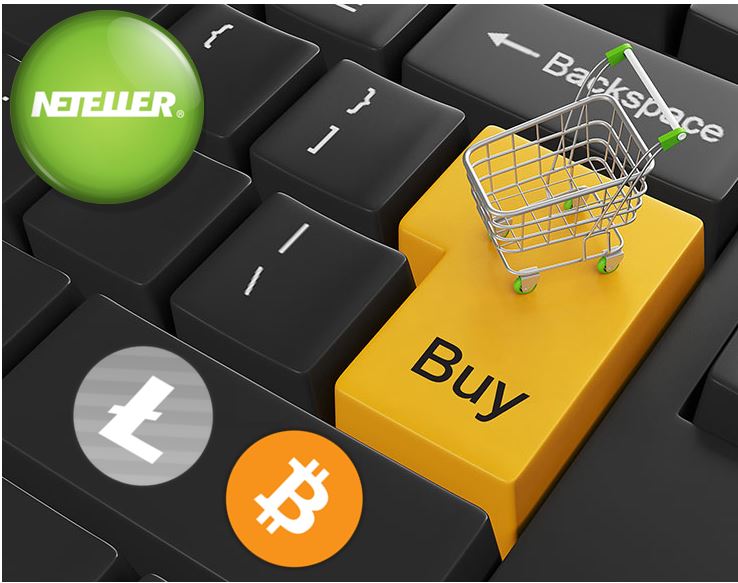 Neteller Launches Cryptocurrency Exchange Service
Neteller  one of the most known Digital fiat currency wallet provider , has started allowing its users to buy, sell, and hold cryptocurrencies including BTC, BCH, ETH, ETC, and LTC.
They do this on the large scale with a pilot in 10 countries and soon another 50 countries to join . They understand that if you do this effort it will only succeed if you can do this on a global scale.
Neteller and Cryptocurrencies
Neteller is a service which is operated by Paysafe Financial Services Ltd.,
founded in 1999, Paysafe Financial Services entered the market with the mission to provide an online alternative to the known traditional payment methods.
Most of the traders aiming us now neteller as one of the companies through which we made our deposits and if we had any profits also our withdrawals. A couple of years ago they left the Forex and Binary industry behind since the charge-back issue became just too expensive.
But as any companies knows, if you do not adept you die. The binary option market is all but dead and the Forex industry has moved also into the directions of the cryptocurrencies. thus, neteller understands that this is where the future is.
So Lasts week they announced that they are now offering a wallet with buy and sell cryptocurrency options.
As of today, Neteller users can buy, hold and sell cryptocurrencies via a recognized cryptocurrency exchange including bitcoin, bitcoin cash, ethereum, ethereum classic and litecoin, purchased using any one of 28 fiat currencies available in the Neteller wallet.
It may not seem so exciting but for many users that love this service it actually is. More and more currencies will be added making them an true exchange in the near future.
Now one is able to fund their neteller account through many different means (Mobile, Epay, Paysafecard, local bank deposits, and bitcoin)
We think that will make the threshold for many people, who would want to buy or sell cryptocurrencies, lower. This in return is a good thing for the overall acceptance of the cryptocurrencies in the mainstream of every day life.
Conditions for buying and selling cryptocurrencies through Neteller
The rates offered are somewhat in the lower middle of the current market making them go for the save route. The average market rates on the major cryptocurrency exchanges differ all in all not that much anyways, as this is not the main reason to choose to buy Bitcoin through Neteller
The minimum cryptocurrency purchase or sale amount is "approximately equal to 10 EUR," the firm clarified, adding that the maximum amount depends on the transaction limits associated with each account.
When You open an account with Neteller you have to choose your default currency. This is of course for most people in accordance on their geographical locations, people in Britain will go for the pound most Europeans go for the euro and pretty much the rest of the work goes for the US Dollar, thou other currencies are available
The fee is 1.5 percent for purchasing and selling cryptocurrencies from wallets with EUR or USD as the default currency.
The fee rises to 3 percent for wallets with other default currencies.
Neteller  | Why is this a good move for neteller and one that we should expect from other online Payment providers as well ?
At this moment till last week Neteller users can pay, get paid on thousands of sites, and send money around the world through their system.
The company claims to have "millions of point-of-sale, ATM and online locations" for users to withdraw or spend their cash.
Last July 25, Paysafe ( which as you remember is the company that owns Neteller

and Skrill)  announced that another digital wallet provider in its group, Skrill ( formerly known as moneybookers), started allowing customers to "instantly buy and sell cryptocurrencies, including bitcoin, bitcoin cash, ether and litecoin, using any one of the 40+ fiat currencies available in the Skrill wallet."
We could now see that this was like their test run on this concept.
We do not know the numbers that Skrill produced since they offered this service but it must have been encouraging enough for Paysafe to include their flagship brand in this endevour.
We will see where this leads but we are hopeful that this is the next step in global acceptance to the cryptocurrency revolution. Let me know what you think
The basics of trading that one should know
The basics of trading that one should know
Things you should be aware of before you start
The currency trading industry and now also the cryptocurrency trading industry have gone through enormous volatile times the last couple of years. Now with trump and its trade wars. The fast rise and somewhat recline of the cryptocurrencies and the fast pace of international politics and economies that create high rises and steep fall of the currencies.
So what does it all mean and what can you do before start to trade on these news headlines.
Good brokers like LegacyFX and UBCFX provide the traders with the latest market news and updates on a continuous basis but if you are new to trading you still have no idea what to do with this.
You start by understanding that the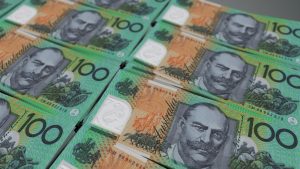 involves a high degree of risk, including the risk of losing you hard earned money. Besides the ones that were lucky enough to have bought Bitcoin a couple of years back and cashed in in the end of 2017, most people don't get rich overnight.
You have to understand that you only trade with money that you are able to lose, going hungry because you want to open a trade is not the right wy to go about it.
So, What is Forex?
You should by now understand that the value of currencies goes up and down every day.
This in general becomes apparent the moment you go on vacation and what you bought last year with your money now is not the same amount you get today at the exchange.
This is on a large scale, what a lot of people do not know is that there is a foreign exchange market – or 'Forex' for short – or "FX" for even shorter, where you can potentially make a profit from the movement of these currencies.
The most known Trader is George Soros who made a billion dollars in a day by trading currencies. This is of course on a scale that we are not able to reach and you need a huge amount of money to begin with. Still he made a billion in one day!!
The internet has played a huge part in making trading in currencies accessible for the masses. You also do not need huge amounts of money to actually do this. Now keep in mind that if you make 10% profit on your investment but the investment was just $50 you basically just end up with $55. still no bank will give you 10% interest on your money.
Many people and I am talking millions are now trading every day, most do this on the side and don't do this as a full-time job, but there are today enough people that are full time traders and making enough money to live comfortably.
Retail forex market needed Brokers
The Forex market for the retail market was born, it started around 15 years ago to become more serious as technologies advanced and the stream of information became almost instant, this is important for trading as one second can make the difference between profit or loss.
So, the moment the technology was there the people that wanted to trade were there all that was needed were the Forex brokers that offered the platform for trading.
There are latterly hundreds of companies of not thousands that offer this service and there are good ones like LegacyFX and there are scams (these tend to not last long)
Forex explained in short
The Forex market is the largest financial market on the planet and has been for many years now.
Its average daily trading volume is more than $4 trillion. (just let that number sink in for a second). Of this total amount around 5% is the retail market meaning traders like you and me. Still 5% of 4 Trillion is still a number with a lot of zeros behind it.
If you compare that with the New York Stock Exchange, which only has an average daily trading volume of $55 billion. You truly see the size.
To give you another example:
if you were to put ALL of the world's equity and futures markets together, their combined trading volume would still only equal a 25% of the daily Forex market. Insane right?
Why does this even matter?
It matters because there are so many buyers and sellers that transaction prices are kept low. To explain how trading the Forex market is different than trading stocks, here are a few major benefits.
Most Brokers don't charge commissions – you pay only the bid/ask spreads.
There's 24hour trading – you decide when to trade and how to trade.
You can focus on your currencies and become experts in only those pairs that you follow instead of following and selecting out of 5000 stocks
You can trade on leverage, (something to be very aware of as it can magnify potential gains but also your losses).
Forex is accessible for almost everyone– you don't need a lot of money to get started
In the Forex market you can trade on Demo accounts to learn before you commit your money
How is Forex traded?
The mechanics of a trade are virtually identical to those in other markets. The only difference is that you're buying one currency and selling another at the same time.
This is also the reason as to why the currencies are quoted in pairs, like EUR/USD or USD/GBP.
The exchange rate represents the purchase price between the two currencies.
Example:
The EUR/GBP rate represents the number of GBP one EUR can buy (relevant now with all the Brexit issues going on) . If you think the Euro will increase in value against the British Pound, you buy Euros with British Pounds. If the exchange rate rises, you sell the Euros back, and you cash in your profit.
Now the same works for strading Bitcoin, ethereum, Litecoin or other cryptocurrencies. this has become an entire new market and has introduced many people to Forex . you should here be also aware that trading cryptocurrencies is like regular trading so you will be able to lose great sums of money.
the Best thing i found about trading cryptocurrencies is that the Leverage by default tends to be very low which makes the risk of losing it all much smaller.
Sounds simply enough?
Why does not everyone Trade.
The same could be asked as to why not everyone plays poker, you can make money. The comparison between the 2 is actually closer than you might think.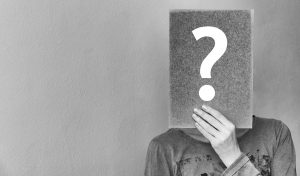 All traders that are successful will tell you that 80% of successful trading is psychology and the other 20% is research. It takes time to get the research down, but it can take a lifetime to master the psychology.
People tend to do things differently when real money is on the line and are accepting losses in the hope that the trend will reverse or taking out profit too early because they don't want to lose what they just have gained. In short, the psychology is the hard part.
One should be aware that you can loose real money and a lot of it very fast if you don't know what you are doing.
Now most Good Forex brokers offer some educational tools, some more than others that will teach you how to trade. There is also something that is called social trading that will allow you to follow other traders and see what they are doing in order for you to learn and make money at the same time.
So here are some ground rules for those that look to start trading
Get involved in the market, watch read and listen to the news to understand what is happening
Go through a trading course ( a good one is here)
Open a demo account and trade at least a month (my advice to do this even longer)only on this before you even think about trading with real money.
Check out social trading, there are some options for this, this broker offers this also.
Try with an amount that you are able to afford losing. See this as your tuition money.
Take it slow, don't become greedy and follow the basic rules
Basic Rules (there are many more but start with these)
The trend is your friend
Don't add money to a losing position
Don't trade on too many different currency pairs
Trade only with a good broker
Don't open to many positions (no one needs 100 positions a day)
Develop your strategy and stick to it.
Know that NO ONE is 100% of the times right, everyone loses some.
Last but not least, don't trade with money you cannot afford to lose.
Now all that I want to say is good luck.  😊