Lloyds share price: what's next as house prices fall for first time since 2012?
It's no secret that the UK's £70.4 billion mortgage market has been in dire straits in 2020. House buying and developer activity have ground to a halt as a result of Covid-19, while mortgage holidays and debt defaults have skyrocketed.
It's no secret that the UK's £70.4 billion mortgage market has been in dire straits in 2020. House buying and developer activity have ground to a halt as a result of Covid-19, while mortgage holidays and debt defaults have skyrocketed.
In spite of this, it still came as a shock to City analysts this morning when Nationwide Building Society released their much-anticipated market report, which revealed the grim news that UK house prices are due to experience a year-on-year fall for the first time since 2012.
Given that home buying and mortgages are a vital engine of the UK economy and one of its most dynamic sectors, this news does not bode well for any planned recovery. Among those who will be most concerned at this morning's news is Lloyds Banking Group, the UK's biggest mortgage lender with more than £42.5 billion of mortgage debt on its books.
Let's take a closer look at what the house price drop might mean for Lloyds' share price and the mortgage market more generally.
Lloyds share price set to face unprecedented turmoil
It's hardly as if Lloyds, one of the largest and most respected banking operations on the planet, was performing well prior to this morning's news. Before markets opened on Wednesday, Lloyds' share price had already dipped to a near-historic low of 30p and continued to drop as soon as the trading floors opened in London this morning.
Almost all of its recent turmoil can be pinned on the recent economic crisis. As the UK's largest mortgage lender, Lloyds has been particularly hard-hit by the wave of non-payments and defaults prompted by the shutdown of the economy.
Profits crashed 95% in April as toxic debts began to mount on Lloyds' balance sheets. Just two weeks ago, the UK Financial Conduct Authority (FCA) fined Lloyds £64 million over allegedly mistreating mortgage customers, accusing them of aggressively attempting to collect unpaid mortgage debts. This, in turn, prompted a further drop in share price, as Lloyds' most valuable asset, its reputation, took a beating.
Can the UK mortgage market recover in time?
What does the UK house price drop mean for Lloyds and other major FTSE-listed mortgage lenders? While there have been house price reductions in the UK in recent years, this is the first time in eight years that the entirety of the UK will post an annualized price drop. As mentioned, the property market has historically been one of the most dynamic sectors of the UK economy, proving vital to the post-recession economic recovery.
The fall in prices is likely indicative of an unprecedented collapse in demand, which will likely remove a major source of revenue for Lloyds and other major mortgage providers such as Royal Bank of Scotland (RBS) and HSBC. Mortgage products are arguably Lloyds' best-selling product, and there is little chance that sales will be revived in the year ahead.
In addition, economists have already pointed out that the drop we have already seen will likely get worse in the year ahead, especially as furlough schemes wrap up and mortgage defaults skyrocket. You do not need a photographic memory to recall how financial giants that seemed as unassailable as Lloyds once was, such as the Lehman Brothers, were brought down partly by toxic mortgage debt.
Lloyds has a much higher share of its resources invested in mortgages, meaning that it has more to worry about than RBS or HSBC. However, both banks will be looking nervously towards Lloyds in the coming months to see if they can drag themselves out of this deepening crisis.
How to trade UK bank stocks with IG
Looking to trade Lloyds and UK bank stocks? Open a live or demo account with IG and buy (long) or sell (short) shares using derivatives like CFDs and spread bets in a few easy steps:
Create an IG trading account or log in to your existing account
Enter 'Lloyds Banking Group' in the search bar and select it
Choose your position size
Click on 'buy' or 'sell' in the deal ticket
Confirm the trade
Don't Count On JPY Correction; Staying Long GBP/JPY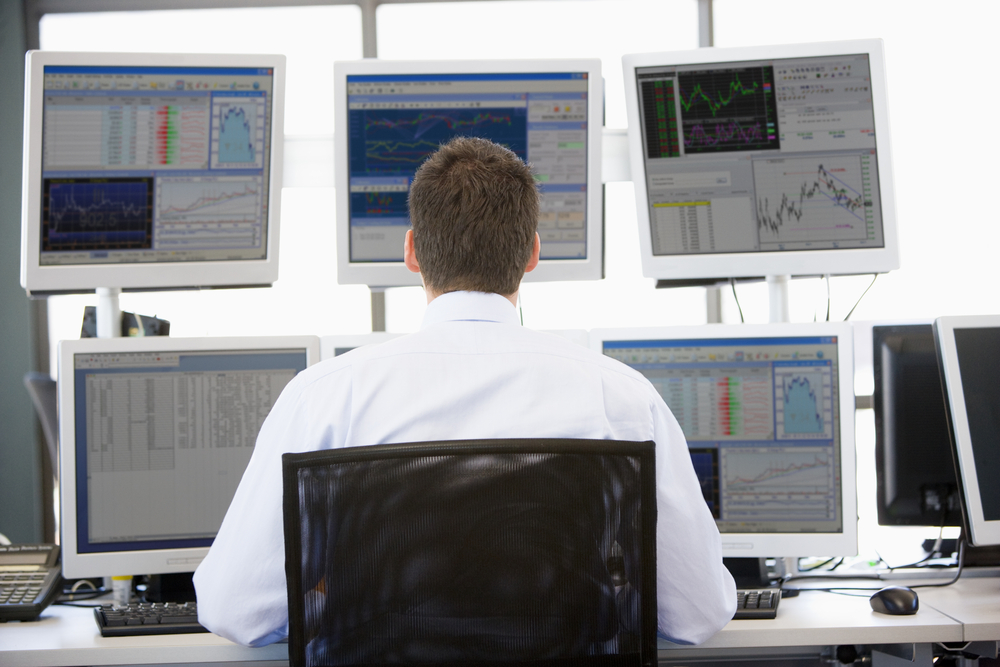 The path of the potential pace of the JPY decline may still be underestimated by markets, which continue trading the JPY long.
While the 10% USDJPY advance from September lows looks impressive from a momentum point of view, it may no thave been driven by Japan's institutional investors reducing their hedging ratios or Japan's household sector reestablishing carry trades.
Instead, investors seemed to have been caught on the wrong foot, concerned about a sudden decline of risk appetite or the incoming US administration being focused on trade issues and not on spending. Spending requires funding and indeed the President-elect Trump's team appears to be focused on funding. Here are a few examples: Reducing corporate taxation may pave the way for US corporates repatriating some of their USD2.6trn accumulated foreign profits. Cutting bank regulation could increase the risk-absorbing capacity within bank balance sheets. Hence, funding conditions – including for the sovereign – might generally ease. De-regulating the oil sector would help the trade balance, slowing the anticipated increase in the US current account deficit. The US current account deficit presently runs at 2.6% of GDP, which is below worrisome levels. Should the incoming government push for early trade restrictions, reaction (including Asian sovereigns reducing their holdings) could increase US funding costs, which runs against the interest of the Trump team.
Instead of counting on risk aversion to stop the JPY depreciation, we expect nominal yield differentials and the Fed moderately hiking rates to unleash capital outflows from Japan.The yield differential argumenthas become more compelling with the BoJ turning into yield curve managers. Via this policy move, rising inflation rates push JPY real rates and yields lower, which will weaken the JPY. Exhibit 12 shows how much Japan's labor market conditions have tightened. A minor surge in corporate profitability may now be sufficient, pushing Japan wages up and implicity real yields lower.
JPY dynamics are diametrical to last year . Last year, the JGB's "exhausted"yield curve left the BoJ without a tool to push real yields low enough to adequately address the weakened nominal GDP outlook. JPY remained artificially high at a time when the US opted for sharply lower real yields. USDJPY had to decline, triggering JPY bullish secondround effects via JPY-based financial institutions increasing their FX hedge ratios and Japan's retail sector cutting its carry trade exposures. Now the opposite seems to be happening. The managed JGB curve suggests rising inflation expectations are driving Japan's real yield lower. The Fed reluctantly hiking rates may keep risk appetite supported but increase USD hedging costs.Financial institutions reducinghedge ratios and Japan's household sector piling back into the carry trade could provide secondround JPY weakening effects
Mexico raises interest rates, cites Trump as risk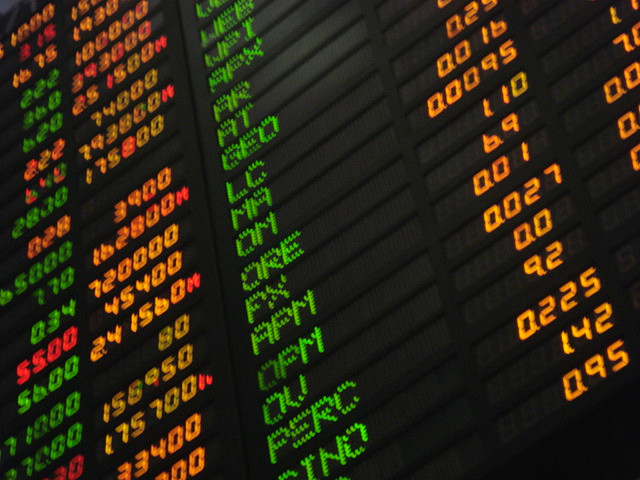 MEXICO CITY –  The head of Mexico's central bank says U.S. Republican candidate Donald Trump represents a "hurricane" sized threat to Mexico.
Banco de Mexico Gov. Agustin Carstens told the Radio Formula network Friday that a Trump presidency "would be a hurricane and a particularly intense one if he fulfills what he has been saying in his campaign."
Trump has proposed building a wall along the border and re-negotiating the North American Free Trade Agreement.
Mexico's central bank raised its prime lending rate by half a percent to 4.75 percent Thursday, citing "nervousness surrounding the possible consequences of the U.S. elections, whose implications for Mexico could be particularly significant."
Mexico's peso had lost about 6 percent in value against the dollar since mid-August. It recovered slightly after the rate hike
Africa's first Fairtrade certified gold co-operative offers hope to gold miners living in poverty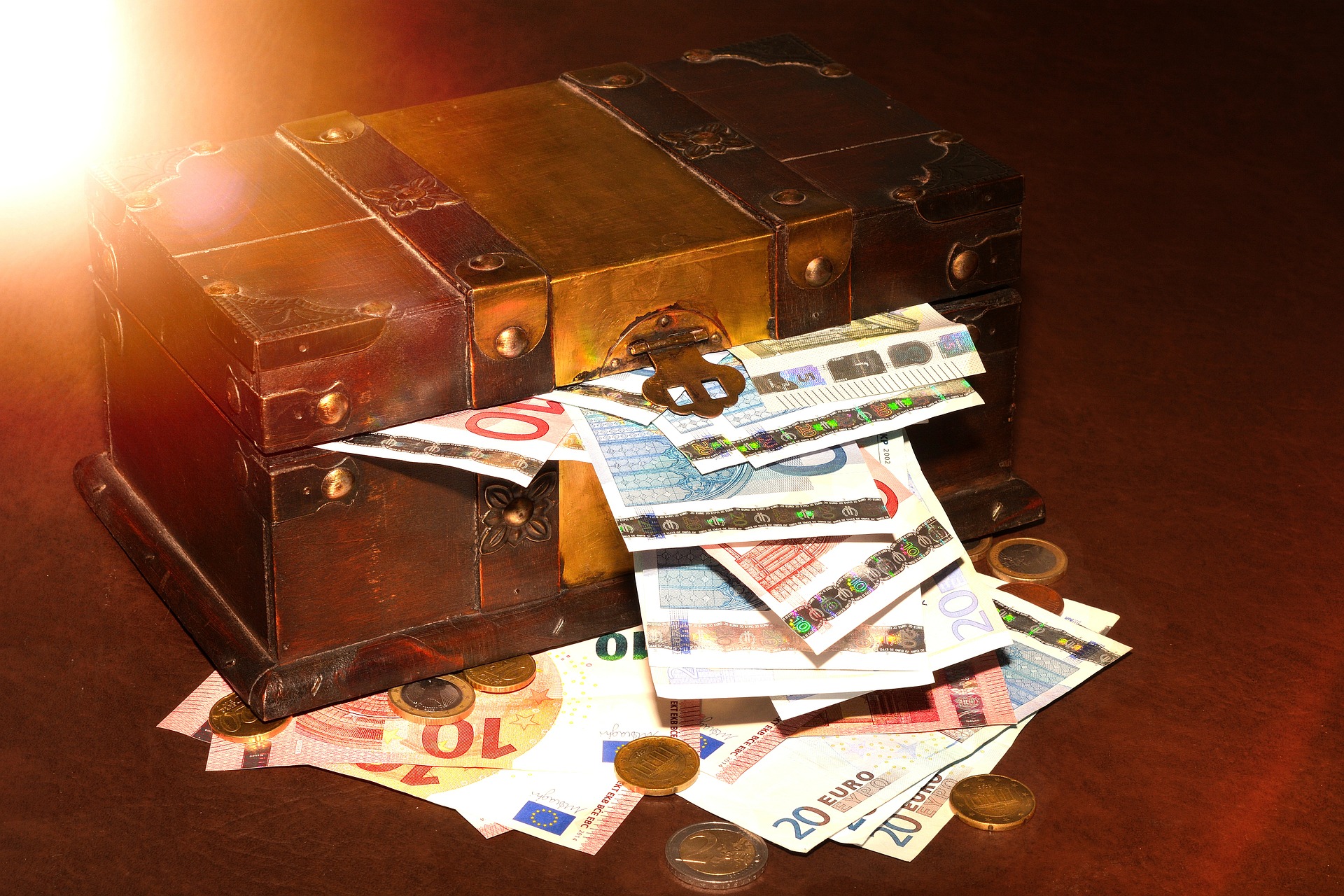 Syanyonja Artisan Miners' Alliance (SAMA) has become the first artisanal small scale mining co-operative in Africa to become Fairtrade certified, bringing much needed hope to impoverished communities who risk their lives to mine the rich gold seam that runs around Lake Victoria.
SAMA is one of nine previously informal groups from Uganda, Kenya and Tanzania which has benefitted from a pilot project launched by Fairtrade in 2013. This innovative program aims to extend the benefits of Fairtrade gold to artisanal miners across East Africa.
In that short time, SAMA has undergone training in business and entrepreneurship, as well as safe use of mercury, internal control systems, labour rights and better working conditions, health and safety and more. Previously, daily contact with toxic chemicals used to process gold meant members risked disease, premature births and even death.  Fairtrade gold was first launched in 2011, and SAMA now joins Fairtrade certified gold mines MACDESA, AURELSA and SOTRAMI in Peru.
The co-operative produces just 5 kg gold per year, but nevertheless has the potential to significantly benefit many people in the local community through better conditions through certification. It is expected that Fairtrade and organizations like Cred Jewellery will support the miners, ensuring their gold can be refined and made available to jewellers in the UK and other markets.
Gonzaga Mungai, Gold Manager at Fairtrade Africa said: "This is a truly momentous and historical achievement and the realisation of a dream that is many years in the making. Gold production is an important source of income for people in rural economies. Congratulations to SAMA, it sets a precedent which shows that if groups like this can achieve certification, then it can work for others right across the African continent."
The Fairtrade Gold Standard encourages better practice and changes to come in line with international regulation around the production and trade of so-called 'conflict minerals'. Under the Standard, miners are required to:
Uphold a human rights policy preventing war crimes, bribery, money laundering and child labour
Clearly represent where the minerals were mined
Minimise the risks of conflict minerals through robust risk assessments and collaboration across supply chains
Report to buyers and trading partners regarding the risks of conflict minerals
Now in its second phase, the programme will focus on supporting other mining groups in the region to access affordable loans and explore a phased approach to accessing the Fairtrade market, allowing more mining co-operatives across Africa to participate in the programme.
Gonzaga added: "Sourcing African metals from smallscale miners in the Great Lakes Region is the responsible thing to do. For a long time companies have avoided buying gold from this region, with devastating consequences for impoverished communities who were already struggling. It has driven trade deeper underground, as unscrupulous buyers pay lower prices and launder illegal gold into legitimate supply chains. That's why we have chosen to work with these groups to help them earn more from their gold within a robust compliance system that offers social, environmental, and economic protections."
The Fairtrade gold programme offers a small but scalable solution to sustainable sourcing of gold from the region in line with Section 1502 of the Dodd-Frank Act in the US, OECD Due Diligence Guidance and recent EU Supply-Chain Due Diligence proposals which could come into effect in 2016. This means that up to 880,000 EU firms that use tin, tungsten, tantalum and gold in manufacturing consumer products could be obliged to provide information on steps they have taken to identify and address risks in their supply chains for so-called 'conflict minerals'.