TD Ameritrade Review – What You Need to Know About this Broker
TD Ameritrade has been serving clients since 1975, giving this broker more than 40 years of experience. Over the years, there have been numerous reviews that point out the "firsts" this broker achieved. It was the first company with touchtone phone trading in 1988, and it acquired the company that executed the first online trade,…
TD Ameritrade has been serving clients since 1975, giving this broker more than 40 years of experience. Over the years, there have been numerous reviews that point out the "firsts" this broker achieved. It was the first company with touchtone phone trading in 1988, and it acquired the company that executed the first online trade, K. Aufhauser & Co., in 1995. Since March 1997, the multiple brokerage units of the company have been one in the form of Ameritrade, Inc.
As you review their history, you will notice that it was a pioneer in online trading, making significant advances in 1998 and 1999. Over the years, they have purchased various other brokers and financial entities, expanding its reach and offerings. Today, the broker offers access to stocks, options, ETFs, mutual funds, futures, forex, margin trading, cryptocurrency trading, managed portfolios, cash management, annuities, bonds, fixed incomes, IPOs, dividend reinvestment, and a collateral lending program.
Recently, they reached a definitive agreement with Charles Schwab. The latter will be acquiring, although the details are still to come.
Strengths
$0 commissions available
More than 40 years of experience
Multiple platforms to choose from
Weaknesses
Broker-assisted trade fees are high
What can you trade?
Mid
App Support
1:30
Max Leverage
This TD Ameritrade forex review lets readers know that there are numerous opportunities via this broker. You can review forex offerings from around the world and then trade them. There is also access to news and tools, including trading maps.
Broker prides itself on offering straightforward pricing on forex without any hidden fees. There are 75 currency pairs available from the broker, including majors, minors, and exotics. As such, you are likely to find the pair that you want as you review forex pairs.
Good
App Support
1:30
Max Leverage
Stocks are the main asset offered by the broker, so you will find them mentioned in any TD Ameritrade review. Trading stocks with this broker includes access to complimentary independent research, powerful platforms, and intelligent order routing.
Trading stocks does not come with any fees for platforms or subscriptions.
2300
App Support
1:30
Max Leverage
Those interested in trading ETFs will find access to this type of asset from TD Ameritrade. The broker prides itself on offering a "complete" investing experience. ETFs are accessible 24/5 for selected securities. There are also useful ETF trading tools, such as the ETF Comparison Tool and education.
Our review team is very impressed with the fact that this broker offers access to more than 2,300 commission-free ETFs. This is a large number of Exchange Traded Funds, especially to be commission-free.
Good
App Support
1:30
Max Leverage
Our U.S. review team encourages those looking to diversify their portfolios to invest in futures via the broker. The broker offers powerful platforms, futures trading support, and tools like paperMoney, so you can practice techniques.
There are more than 70 futures available. The broker also offers Micro E-mini Index Futures, which have lower margin requirements and a lower entry cost. Trading futures with does not come with any hidden fees.
$1
Min Deposit
Many
App Support
1:30
Max Leverage
At the moment, a TD Ameritrade cryptocurrency review shows very limited offerings, although they will grow in the future. TD Ameritrade Holding Corporation has invested in ErisX. ErisX is a company offering cryptocurrency spot and future contracts on one exchange. This should provide additional access to cryptocurrencies in the future.
For now, qualified clients are eligible to trade Bitcoin futures. Those who want to trade more can send the broker an email, so they are among the first to review Cryptocurrency offerings when they become available. Hopefully, the broker's investment in ErisX will lead to additional offerings in the very near future.
What did our traders think after reviewing the key criteria?
If you plan on making full use of the broker's trading platforms and completing trades yourself online, then your review of TD Ameritrade will find that the fees are excellent. There are $0 commissions for online trades of options, U.S. stocks, and Canadian and domestic ETFs. This applies regardless of the shares purchased or your account balance. Options trading comes with a fee of just $0.65 per contract.
There are no fees for using the platforms, accessing market data, or inactivity. Clients also get free checks and no ATM fees. Fees for other services, which are unlikely to be used, tend to be moderate to high. Overnight delivery is billed at cost, and stop payment costs $25. Electronic statements are free, and so are paper statements on accounts valued at more than $10,000. Otherwise, they cost $2.
Clients should keep in mind that outgoing wire transfers are $25, and an outbound full account transfer is $75, but an outbound partial account transfer is free.
Our review team also appreciates the lack of minimum deposit. Those interested in margin trading should keep in mind that this type of trading increases the minimum deposit to $2,000, as does trading options.
Our TD Ameritrade review team appreciates the fast range of account types that are available from this broker.
Standard accounts can include Individual, Joint Tenants with Rights of Survivorship, Community Property, Tenants in Common, Tenants by the Entireties, and Conservatorship or Guardianship. This is the most common type of account, and you can easily use it to trade forex, futures, or options if you want.
Retirement accounts are also available, including Traditional IRAs, Rollover IRAs, and Roth IRAs. There are also SEP IRAs, SIMPLE IRAs, Solo 401(k)s for small businesses, and Person or Profit Plans.
Education accounts include 529 Plans, UGMA/UTMA accounts, and tax-free Coverdell accounts.
The broker also offers managed portfolios for those who want to invest in stocks and other assets without having to conduct their own research. Managed portfolios allow clients to choose their guidance level, with the choice of Essential, Selective, or Personalized Portfolios. Each has a different level of customization, with greater customization requiring higher minimum deposits.
Margin trading accounts are available to let clients trade with leverage. Our review team only suggests this type of account for experienced traders.
Finally, they offer a long list of "specialty" account types, including Limited Partnership, Partnership, Trust, Limited Liability, Investment Club, Corporate (nonprofit or profit), Sole Proprietorship, Small Business Plans, and Non-Incorporated.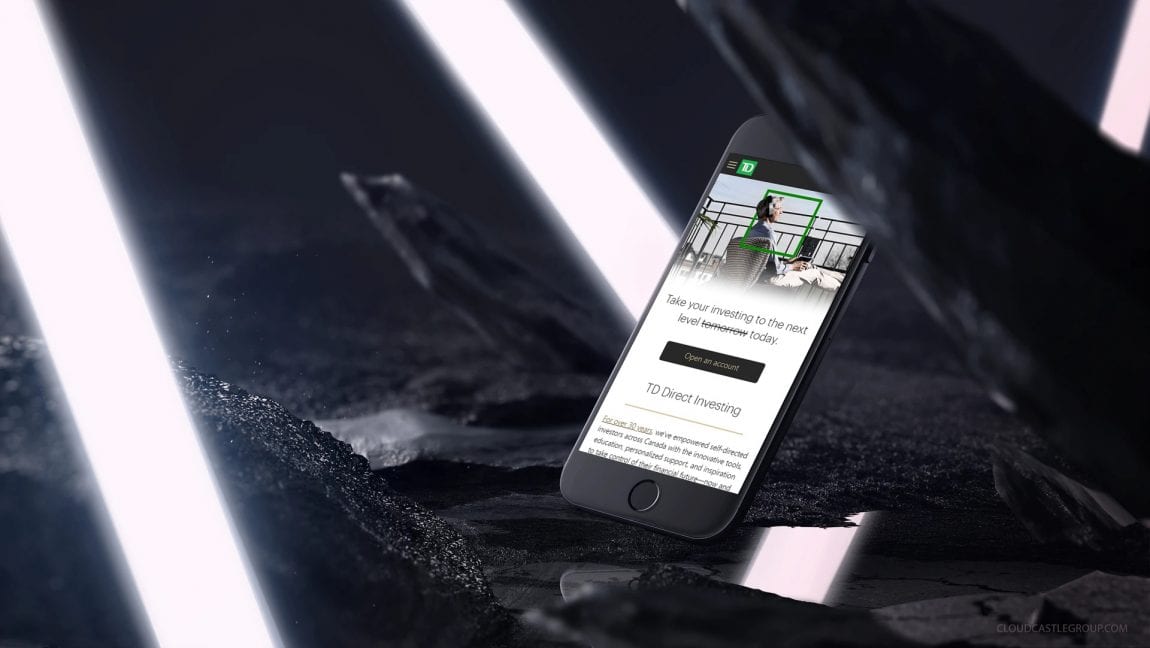 Our TD Ameritrade U.S. review team appreciates the range of platforms that the broker offers, as well as the features and tools found on them.
The Web Platform makes it simple to trade without requiring any downloads and working with most browsers. There are customizable modules via The Dock, access to the Education Center, Social Signals, predefined screeners, a Stocks Overview, and SnapTicket, which is always visible. Clients can also use Watch Lists, GainsKeeper, and calendars on the Web Platform.
Thinkorswim is perfect for advanced traders who want access to a dedicated trade desk, education, and insights. Its features describes as "elite-level trading tools." This platform offers a demo account via paperMoney as well as a one-on-one demo. It features Social Sentiment, chat rooms, custom alerts, an in-app chat, device sync, and economic data.
For those who want to trade on the go, this review suggests using the thinkorswim Mobile App or the Mobile App. Both are optimized for mobile devices and feature nearly identical features to the desktop or web versions.
As you review TD Ameritrade's website, you will likely find it simple to navigate with a clean design. Perhaps the only downside is that to access subheadings from the main navigation bar, you must click on the main heading and wait for that page to load. A dropdown or hovering menu would be a nice change. Those with slower connections who do not want to load an extra page can get around this by using the bottom navigation menu instead.
All relevant information on the website is easy to find in the location we expected to find it in our review. We also found the layout to be clean and professional without being boring.
This TD Ameritrade review found that the broker offers reasonable customer support with reasonable client ratings. The Contact Us page of the broker's website features multiple numbers for everything from new accounts to existing accounts to support in other languages. There is also the option to send a fax, send an online message, or visit one of the more than 275 nationwide branches in person. Offers a convenient branch finder on the Contact Us page, so you can easily see which location is closest to you.
There is also a small FAQ section on opening an account for further help.
With the range of funding options, our TD Ameritrade review team feels that most clients should have no problem depositing into their accounts.
Electronic bank deposit (ACH)
Most ACH deposits take about five minutes after the initial setup. This method can deposit $50 to $25,000.
Bank wire transfer
Bank wire transfers have no deposit limits and typically take one business day.
Checks
Also accepts checks without a deposit limit, either via the mobile app or by mailing it in. This method usually takes one to three business days following receipt of the check.
External securities transfer
Clients can transfer ETFs, stocks, or options, among other assets, from another firm without a limit. This typically takes around a week.
Physical stock certificates
There is also the option to mail in a physical stock certificate without a limit. Processing typically takes one business day after receipt.
Our TD Ameritrade U.S. review team appreciates that the broker offers extensive educational information and research tools.
Research includes access to Market Edge, the ETF Market Center, Social Signals, Stocks Overview, Stocks Charts, Screeners, the Premier List, the CD Center, the Bond Wizard, and Market Java, which offers a daily morning report and more.
The Education Center includes immersive courses, especially for beginners but with some choices for more advanced traders. It also features more than 200 instructional videos, numerous tutorials, and access to investing publications. Clients can also access webcasts, the Network, and in-person seminars.
Its a member of FINRA/SIPC. It is jointly owned by the Toronto-Dominion Bank and TD Ameritrade IP Company, Inc. The membership in SIPC includes security protection of up to $500,000. The broker also offers $149.5 million in protection for securities and $2 million in cash per client.
Over the years, numerous reviews have praised the broker, which has also received many awards and accolades. In 2018, Kiplinger's Personal Finance Best Online Brokers review named TD Ameritrade the "Best Online Broker."
Honors from StockBrokers.com include #1 in Customer Service, Platforms & Tools, Education, Beginner Investors, Broker Innovation, New Tool: Apple Business Chat, Trader App: TD Ameritrade Trader, Trader Community, and Desktop Platform: thinkorswim.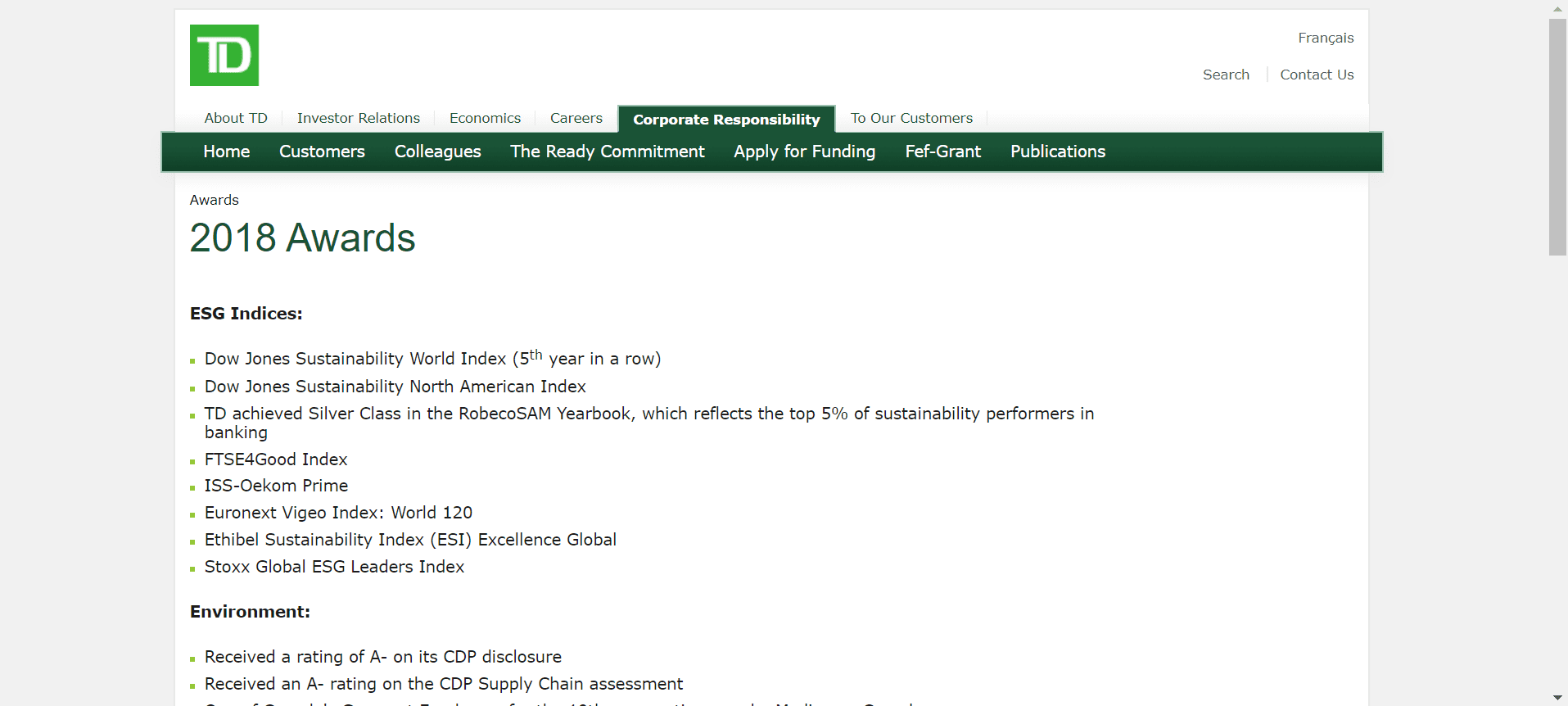 CFDs are complex instruments and come with a high risk of losing money rapidly due to leverage. 75% of retail investor accounts lose money when trading CFDs with this provider. You should consider whether you understand how CFDs work, and whether you can afford to take the high risk of losing your money.
CMStrader Signals provider, the number 1 signal provider 4 years in a row
CMStrader Signals provider, the number 1 signal provider 4 years in a row.
CMStrader, the number 1 signal provider 4 years in a row, is now offering free signals to new clients!  Reliable trading tools are fundamental part of successful trading.
CMStrader's signals success rate is estimated in 91% this should be enough to take a look and decide for yourself. since this is their biggest feature and drives this broker towards success, it is opretty afe to say that they do their utmost to provide you with quality forex signals.
This broker also entered the cryptocurrency market and offers several cryptocurrencies.  in short they act on the market and engage their clients directly.
when you start trading at CMSTrader, you can choose from a extended list of currencies, indices, commodities, gold and oil.
CMStrader Signals for better Trading
CMSTrader sends trading signals to traders' accounts when there is an opportunity to buy or sell orders at specific points; an overview of the speculated price or loss ratio is included.
The signals are sent directly via SMS to a cellphone for major currencies traded on the stock exchange, foreign goods and precious metals.
In addition, signals can be sent to an e-mail address and or traders can be notified directly over the phone.  This service is available 24/5.
Like with Most proper signal services don't expect 50 signals a day as simply there are not that many. you will get maybe a few good ones a day on which you could and most of the time should act.
Earn profits with CMStrader Signals in the forex market – the biggest trading scene in the world. Enjoy our unique benefits, trading education, minimum margin and best leverage! Start with a demo account and enter the amazing world of forex with CMStrader.
More about CMStrader Signals & Forex Broker
Name :CMSTrader
Website :cmstrader.com
Established :2013
Regulation :FSP
Country :United Kingdom
U.S. Clients Allowed ?  :No
CMSTrader is a leading investment advisor specializing in personal wealth management and growth and is a somewhat a newcomer to the Forex market.
they started in 2013 and since then have won several awards 2 including one for having best customer service in 2013.
CMSTrader "CMStrader Signals" is authorized under the name of CMS Ventures Limited which is a New Zealand Registered Financial Service Provider (FSP).
Supreme Court Sides With Bits of Gold in Bank Dispute
Supreme Court Sides With Bitcoin Broker "Bits of Gold" in Israeli Bank Dispute
Upon appeal, the Israeli Supreme Court has rejected the closure of Bits of Gold's banking facilities at Leumi bank, Tel Aviv.
The Israeli cryptocurrency brokerage's appeal followed a previous ruling against it that has now been set aside by the higher court.
As Israel and many other countries struggle with the accelerated phenomenon of virtual currencies, Leumi Bank recently made the news for being a particularly blunt in its rejection of Bitcoin.
We should of course not be surprised with the banks attitude towards bitcoin or any other cryptocurrency for that matter. keep in mind that the banks become more and more obsolete because of them. 
They will keep on loosing money which now they make with ridiculous commissions of work that is fully automated. so they will try to see how they are able to make the operation and acquiring cryptos  as hard as possible knowing that they will never be able to stop them.
There is widespread anticipation that the upcoming G20 Summit in March 2018 will produce a global, moderate framework for a regulatory approach. Set against that are persistent hostile stances the world over from banks, asset managers and even governments towards cryptocurrencies.
Now that the countries understand there is money to be made with Taxation in cryptocurrencies they might want to make sure that the banks stay within their lane. 
Apart from the Israeli revenue service opting to tax cryptocurrency assets as "properties" and other more positive developments dating back to mid-2017, Israel remains a strange mix of genteel acceptance alongside wildly opposing voices.
There is thus Hope But no decision
Bits of Gold has fought a David and Goliath battle since their banker decided it wanted to steer clear of all cryptocurrency-related business.
On record as recently telling another bitcoin-related trader that they simply don't want the business, Leumi Bank's hard-line stance is accumulating bad press. The second-largest bank in Israel appears as discriminatory when analyzing virtual currency traders and other digital coin businesses.
During 2017, a customer made a bank transfer to the Kraken exchange site for buying bitcoin worth $1000. The bank identified the request, halted it, and started investigating.
The elated CEO of Bits of Gold, Youval Rouach said that "The court's decision enables us to focus on the growth of the Israeli cryptocurrency community."
The February 26 Supreme Court ruling granted Bits of Gold a temporary injunction against their account closure pending further scrutiny by the bank and other parties. The presiding bench declared that the company had "acted transparently and did not violate any provision of law."
Calling the bank's concerns "speculative" and turning an unsympathetic ear to the plaintiff, the ruling does, however, allow for the bank to still close the account on any small technical detail that defies legislation. As a record of a public spat around cryptocurrency's right to be recognized in many ways, the ruling is seen as a victory for the local cryptocurrency community.
One Small Step Forward
Although not as absolute as nations like China that has opted for draconian bans, Israel is a front line for digital coins' right not just to exist, but also become assets in the true sense of the word. The Supreme Court noted in its written ruling that Bits of Gold had not made itself guilty of the violation of any standing laws since opening its doors for business.
The Bits of Gold v. Leumi Bank case might become something of a test case once the bank applies its mind in scrutinizing the company's accounts against the backdrop of existing legislation. The outcome will also be informed by sentiment post the G20 Summit due in March as well as other global regulatory trends.
Now that the countries understand there is money to be made with Taxation in cryptocurrencies they might want to make sure that the banks stay within their lane.
This was First Published by coindesk
easyMarkets launches Ethereum and Ripple.
easyMarkets launches the crypto-markets' best kept secret – Ethereum and Ripple.
The crypto markets are the new frontier of trading, we have seen unprecedented movement – from astonishing peaks to abrupt crashes – behaviors and easyMarkets launches Ethereum and Ripple.movements no other instrument experiences or has experienced previously.
Bitcoin was immensely popular when we introduced it to our customers in 2017. After closely following the innovative cryptocurrency markets we found two more immensely interesting (but less visible) cryptos to add to our offerings – Ethereum and Ripple.
easyMarkets launches Ethereum and Ripple.
Ethereum is a blockchain based cryptocurrency like Bitcoin, whereas Ripple is a cryptocurrency payment protocol, touted as a solution to perform payments for institutional clients. Although Bitcoin was undeniably the markets' star in 2017 – these two crypto-counterparts had equally impressive movements.
Ripple towards the end of 2017 had a notable 33014% overall climb with a market cap of $83.6 Billion. This was assisted by Ripple's collaboration with institutional users like American Express.
Ethereum had climbed an astounding 8,885% from the beginning of 2017 until the end of that year with a respectable market cap of 69.3 billion. Purely as a cryptocurrency it seemed to even outdo its forefather – Bitcoin – by completing transactions quicker and more effectively.
they have also lowered our spreads on Bitcoin!
Of course, all of their cryptocurrencies include easyMarkets great trading conditions:
Trading Conditions
There's  zero slippage on the easyMarkets web platform meaning your Ripple trades will be executed at the price you see on your screen.
You can trade Ripple during its most active times, around the clock, five days a week.
They got you covered with an in-depth eBook and plenty of other trading education resources.
Make sure you have an exit plan in place by taking advantage of our 100% guaranteed Stop Loss and Take Profit.
They cover your deposit and withdrawal fees, so that the amount you deposit or withdraw is the amount you receive.
Negative Balance Protection means you can never lose more than you invest when you trade Ripple CFDs at easyMarkets.
 easyMarkets launches Ethereum and Ripple.