Forex Trading in Kenya – What Investors need to Know
The Forex Market involves buying, selling, or exchanging currencies from all around the globe. It determines the exchange rates of all global currencies and is the largest financial market in the world with a daily volume of $6.6 trillion in transactions.
The Forex Market involves buying, selling, or exchanging currencies from all around the globe. It determines the exchange rates of all global currencies and is the largest financial market in the world with a daily volume of $6.6 trillion in transactions.
The participation of Governments, Banks, Global Companies, and Institutional investors make up the majority of this market. Retail Forex Trading is a smaller segment of the Forex Market where retail investors speculate on the exchange rates between various currencies.
How does Forex Market work?
The two main factors that move the forex market are supply and demand. If the supply is more than the demand for a currency, its value will decrease, and vice versa. Other complex factors also affect the value of a currency such as a country's economic output, FDI inflow, the balance of payments, intervention or pegging of currency by the country's government, social factors, and political conditions. But ultimately the supply and demand of a currency in the global market determine its price.
Under the Bretton Woods system of 1944, all currencies were pegged at the same value against the US dollar and central banks agreed to maintain that fixed value by buying their currency when it was devalued and printing more currency if it became too strong.
But after the Bretton Woods agreement collapsed in 1971, currencies were allowed to float freely in global forex markets just like commodities and stocks. The US dollar still remained the Base Exchange currency for global trade. And as the demand for one currency became stronger or weakened against the USD, it either valued higher against the US dollar or devalued against the dollar depending on the demand.
What is Forex Trading?
Forex Trading is the process of buying and selling currencies in the Forex market. Your bank, governments, global companies, and speculators use the forex market to exchange currencies. Currency prices continually fluctuate depending on the above factors.
Speculators and investors make up 5.5% of the forex market as small and institutional investors buy and sell currencies intending to make a profit from the difference in exchange rates. This is called retail forex trading.
For example, 1 USD (US dollar) is currently selling at 106.29 KES (Kenya shilling). That trade is called USD/KES in the forex market. The USD is the base currency (that you want to buy) and KES is the quote currency (that you want to sell). So you can buy 1 USD for KSh 106.29 in the forex market.
So, if you want to go abroad for study or travel, you will have to buy USD at the current USD/KES quote from your bank. Your bank will normally add a 'spread' or commission to the quoted rate. In this case, you are effectively trading forex in retail and your bank is acting as your broker in the forex market.
The Capital Markets Authority began regulating Kenya's retail forex market in 2018 and allowed retail traders, investors and brokers to take part in this market. This boosted currency exchange & forex trading activities and there are now estimated to be over 70,000 traders in Kenya who regularly participate in the market to speculate on currency fluctuations.
How can you trade forex in Kenya?
Under the Capital Markets Online Foreign Exchange Trading Regulations enacted in 2017, the CMA provides three types of licenses:
The Dealing Foreign Exchange Broker
The Non-Dealing Foreign Exchange Broker
The Money Manager
The Dealing Brokers and Non-Dealing Brokers (a and b) offer derivative instruments on forex but they do not offer investment management to clients. However, the Money Manager (c) can manage the forex portfolio of a client.
The CMA does not regulate individual forex traders but brokerages must get the relevant license from the CMA to offer Forex Trading instruments. The CMA has licensed three Non-Dealing Online Brokerages. Only one company is licensed as a money manager.
You can trade forex in Kenya through any Dealing or Non-Dealing Broker or Money Manager licensed by the CMA. For this, the broker will usually charge you a commission or spread.
The spread of a broker is measured in percentage points or 'pips'. Brokers can either charge Fixed Spreads or Variable Spreads which depends and varies from broker to broker.
Basic steps involved in opening a forex account:
Compare the types of accounts on the broker's website. Decide on the type of account based on your needs and resources.
Fill out an application form and complete KYC (Know Your Customer information).
Upon successful completion, you will be given a username and password.
You can log in to the client portal of the broker's website using the given credentials.
Once you successfully transfer funds from your bank account, you will be ready to start trading.
What should you look for while choosing a Broker?
As an investor, you should always choose a CMA regulated broker.
The CMA will help to protect your money from fraudulent activities or exposure to an excess of risk by maintaining safe trading conditions.
The CMA also ensures that the broker doesn't use your funds for their own benefit.
In the case of any disputes, you can approach the judiciary to seek damages.
The CMA makes sure that regulated brokers submit financial reports periodically to keep the investors safe.
There are only three forex brokers that have been regulated by CMA as Non-Dealing Online Brokers in Kenya. They are:
-EGM Securities which operates FXPesa
-SCFM Limited
-Pepperstone Kenya
The CMA advises against using a foreign broker but if you prefer to take the risk, make sure that the broker is supervised by a reputable regulatory body such as the UK's FCA, the Australian ASIC, or Cyprus's CySEC. Regulators make sure that proper trading environment & safety is ensured for investors.
It is always best to choose a broker that offers local customer support and local deposit/withdrawal methods for easier transactions.
Whether you are a new investor or an experienced one, always start off by trading on a demo account when switching to a new platform. While most platforms offer the same features, they usually look or feel different. A demo account will help you to get a grasp on all the tools offered by the platform.
Demo accounts also help you to learn the specifics about the platform, like the spread or order entry procedure.
Once you finish trading on a demo account, you can take a look at all the profits or losses you have incurred. This can help you build a new strategy or check the effectiveness of the one you have in mind.
Risks of Forex Trading
Retail Forex Trading is a very risky business, riskier than traditional investments like stocks.
Some common risks are:
High Leverage
Leverage is used to increase the returns on investment by borrowing money from a broker. It increases your market exposure and thus puts you at a greater risk. During market fluctuations, there is a chance to lose your invested capital and even more in some cases.
High Volatility
The forex market is highly volatile and this volatility helps speculators to make a profit. This attracts a lot of short-term traders and speculators but the market is unpredictable and can go against you at any time. The market also remains inaccessible over the weekend so any unfavorable development during this time might lead to significant losses.
Liquidity Issues
The liquidity of a market stands for the ease with which you can open or close your trading positions at the price you are expecting or similar to the same. While the forex market is generally considered to be one of the most liquid markets, there are times when it goes through stages of low liquidity. The forex market exhibits low liquidity on holidays and weekends as banks are closed during this time.
The forex market is considered risky, especially for beginners. This risk increases if the investor does not have negative balance protection or a stop-loss in place.
Negative balance protection prevents your account balance from going negative when you incur substantial losses. So make sure your broker offers negative balance protection and stop-loss as a safeguard against undesirable developments.
Protect yourself against scams
As there was no regulatory body in Kenya to monitor the forex brokers until 2018, there are still many illegal and unregistered brokers in Kenya. Over 100 such companies are yet to get their licenses from CMA.
The biggest Forex scam in Kenya was the VIP Portal. In 2013, the company promised clients to invest their money in forex trading on their behalf. They promised that they would double their money. Moreover, the company also promised investors an additional 5% of the money for every person they would bring in as a new investor. Over 13,000 individuals deposited their money and the losses were reported to be more than $2.9 million from Nairobi alone.
Some common forex scams you need to avoid are:
The Signal-seller scam
Signal-sellers are traders or companies that offer professional recommendations on favorable times to buy or sell currencies in return for money. These signals are often wrong and can result in losses for you.
'Robot' Scamming
A 'Robot' is an automated trading program. The scammers claim traders would be able to earn even while sleeping. These systems often don't work and many of them have never undergone a formal review or test.
Fake Broker or Investment Scheme
They claim to double your money or offer big returns without proof. They are not regulated and they keep your money for themselves rather than investing it.
Conclusion
Despite the risks, the forex market is crucial for the global economy. Speculators or traders can use the forex market to invest money but they need to be cautious.
It is important to first educate yourself about the forex market before starting to trade. Learn the basics first, then practice on a demo account, and finally start investing in small amounts.
You should also learn to use risk management tools like stop-loss, negative balance protection, risk-reward ratio to name a few. These will limit any losses and protect you from losing your entire capital.
Lastly, make sure you trade in a regulated environment so that, if something goes wrong, you can seek redress.
Czech Aug Industrial Production Rebounds Sharply
Czech industrial production surged in August, after falling sharply in the previous month, figures from the Czech Statistical Office showed Friday.
Industrial production expanded 13.1 percent year-over-year in August, reversing a 14.1 percent plunge in July. That was well above the 8.3 percent climb expected by economists.
On a working-day-adjusted basis, industrial production advanced 7.7 percent in August from a year ago.
Manufacturing production grew 16.6 percent, while mining and quarrying output declined by 4.6 percent.
Month-on-month, industrial production increased a seasonally adjusted 12.1 percent in August.
Separately, the statistical office revealed that construction output decreased 5.9 percent yearly in August, following a 16.3 percent slump in the prior month. Compared to July, construction output gained 0.8 percent
New Zealand's first Fairtrade Climate Neutral Coffee
Fairtrade have launched New Zealand's first climate neutral coffee, which not only helps fight climate change, but also supports communities in developing countries. In partnership with Countdown, the Climate Neutral Coffee is exclusively available at Countdown as part of their Macro brand.
Fairtrade Climate Neutral Coffee means that the coffee production, from the farm right through to the supermarket shelf, has no negative impact on the climate. To achieve this, all participants in the supply chain first work to reduce their emissions and then offset the remaining emissions through the purchase of carbon credits from Fairtrade coffee farmers.
The carbon credits are generated by climate projects in Fairtrade farming communities, such as reforestation projects in Peru, the country where the coffee originates. These initiatives help Fairtrade farmers not only to combat the impact of climate change but also to earn additional income from the sale of their carbon credits.
Countdown partnered with Fairtrade Australia & New Zealand to develop the Climate Neutral Coffee exclusively for their Macro Organic range. The innovative product maintains Countdowns commitment to providing great quality products, while also helping to minimise their impacts on the environment.
James Walker, Countdown General Manager of Corporate Affairs says, "We're pleased to extend our range of Fairtrade certified products, and be the first to launch a Climate Neutral Coffee in New Zealand.
"Demand for certified products continues to increase and this launch showcases our commitment to providing ethical and sustainable choices to our customers. The range is not only quality Arabica coffee, but it is also organic, Fairtrade certified and Climate Neutral."
"With stores all around New Zealand, doing our bit to reduce our carbon footprint and operate sustainably is something the Countdown team is passionate about. In June this year we won the Ministry for the Environment's Green Ribbon award in the 'Resilience to Climate Change' category for our work in increasing our energy efficiency and reducing our carbon emissions. We are actively working to improve how we do business to reduce the impact we have on the environment.
Molly Harriss Olson, CEO of Fairtrade New Zealand says, "We applaud Countdown for being a market leader in sustainability and are proud to partner with them on this innovative range. By choosing Fairtrade products, consumers are supporting a global system which is empowering and enabling 1.65 million farmers in 74 countries to adapt to climate change," says Mr Walker.
"What makes Macro Fairtrade Climate Neutral Coffee truly unique is that the carbon compensation also takes place in the Fairtrade coffee supply chain. This means that Fairtrade farmers and their communities are benefitting from a fair price for their coffee as well as additional income from the carbon credits."
All Fairtrade Carbon Credits are certified by Gold Standard, an organisation specialising in climate security and sustainable development. Gold Standard works to maximise the impact of climate and development interventions by creating robust standards for responsible management of the planet's resources. Together Fairtrade and Gold Standard are uniquely placed to play a part in the global response to climate change
USD/JPY eases from highs, back to 103.80 ahead of NFP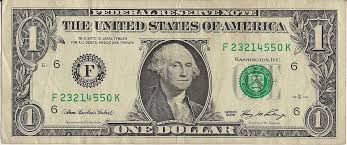 After reaching fresh highs above the 104.00 handle on Thursday, USD/JPY has now slipped back to the 103.85/80 band.
USD/JPY attention to Payrolls
Despite the current slide, spot keeps its rally intact at the end of the week, advancing for the second consecutive week and up around 4 cents since recent lows in the 100.00 neighbourhood seen in early September.
Along with the continuation of the selling bias around the Japanese safe haven, the greenback has been gathering extra pace backed by positive results in the US calendar and rising speculations on a Fed's rate hike at the December meeting.
Ahead in the session, US Non-farm Payrolls are expected to show the economy has added more than 170K jobs during September, while the unemployment rate is seen at 4.9%. In addition, FOMC's S.Fischer, L.Mester and E.George are due to speak in Washington, keeping the focus on the buck.
USD/JPY levels to consider
As of writing the pair is losing 0.13% at 103.80 and a breakdown of 101.99 (55-day sma) would aim for 101.83 (20-day sma) and finally 100.07 (low Sep.22). On the other hand, the next up barrier aligns at 104.33 (high Sep.2) ahead of 107.48 (high Jul.21) and finally 108.30 (200-day sma).