Will AstraZeneca shares continue to exceed analysts' forecasts in 2020?
AstraZeneca has seen its shares exceed analysts' forecasts this year and, with the company's partnership with Oxford University reaping results with its Covid-19 vaccine producing a 'strong immune response' in early trails, its stock could soar even higher in 2020.
AstraZeneca has seen its shares exceed analysts' forecasts this year and, with the company's partnership with Oxford University reaping results with its Covid-19 vaccine producing a 'strong immune response' in early trails, its stock could soar even higher in 2020.
AstraZeneca shares closed at £86.48 per share on Monday, with the stock outperforming the broader market with the drug maker trading 12% higher year-to-date, while the FTSE 100 index is down 19% over the same period.
AstraZeneca-Oxford University Covid-19 vaccine produces strong immune response
AstraZeneca shares are likely to get a boost after its partnership with Oxford University has shown promising results from early stage trials for a potential coronavirus vaccine.
In fact, a new study published earlier this month in the scientific journal, The Lancet, showed that a team of scientists from Oxford University's Jenner Institute and Oxford Vaccine Group have created a Covid-19 vaccine that induces a strong immune response to the virus.
"We are encouraged by the Phase I/II interim data showing AZD1222 was capable of generating a rapid antibody and T-cell response against SARS-CoV-2,' Mene Pangalos, executive vice-president of BioPharmaceuticals R&D at AstraZeneca, said.
'While there is more work to be done, today's data increases our confidence that the vaccine will work and allows us to continue our plans to manufacture the vaccine at scale for broad and equitable access around the world,' he added.
AstraZeneca shares exceed analysts' forecasts in 2020
The drug maker continues to see its share price go from strength to strength, with the stock exceeding analysts forecasts in 2020.
Analysts' consensus price target for AstraZeneca sits at £83.31 per share, implying a potential downside for the stock of -3.6%.
However, with the company's strong performance of late and it potential breakthrough with Oxford University in finding a vaccine for Covid-19 the future looks bright for the British-Swedish drug maker.
AstraZeneca buys rights to breakthrough cancer treatment
On Monday, the pharmaceuticals firm also announced a $6 billion deal for DS-1062, a potentially ground-breaking new cancer treatment that targets specific proteins released by tumours rather than subjecting a patient's whole body to chemotherapy.
AstraZeneca said it will pay up to $1 billion to its Japanese partner Daiichi Sankyo, with a further $1 billion if the treatment gains the necessary regulatory approvals and up to $4 billion if sales targets are met, according to a statement.
'We are delighted to enter this new collaboration with Daiichi Sankyo and to build on the successful launch of Enhertu to further expand our pipeline and leadership in oncology,' AstraZeneca CEO Pascal Soriot said.
'We now have six potential blockbusters in oncology with more to come in our early and late pipelines,' he added.
How to trade stocks with IG
Looking to trade the AstraZeneca and other stocks? Open a live or demo account with IG and buy (long) or sell (short) shares using derivatives like CFDs in a few easy steps:
Create an IG trading account or log in to your existing account
Enter 'AstraZeneca' in the search bar and select it
Choose your position size
Click on 'buy' or 'sell' in the deal ticket
Confirm the trade
Use Demo, Do NOT Over Abuse It
Use Demo, Do NOT Over Abuse It
All  psychologists say that every person needs to know itself and to know his or her own level of patience and anxiety levels, and that practice is a good way to do. But do not abuse it. I think it works in the same way with the Forex demo accounts. Too much demo really sucks and will never prepare you for the real trading. Trading demo too much time won't make you a better trader but a better loser. Once you know how to use the tools on your trading platform and you have the basis of the trading, close the demo and get on real money. You don't need six months for that. Think it in this way: if an average human life is 70 years, no one needs more than one single year to learn how to walk. Here are a few tips for you:
Even if you are on real money now, you can still use the demo to test a new strategy (strongly recommend to be your own strategy and not someone else's) or you can use the demo to test how a new instrument acts. For example when Bitcoin was launched, the demo account was a better choice than the real money account, to see how BTCUSD is trading.
If you like the automatic trading, you can use the demo to test the EA you just bought or maybe build one yourself.
When you start to trade on demo, at least ask your broker to make the demo as big as your future real money account. Is really useful to trade 50000$ on demo while you will only deposit 1000$ when opening the real account.
Even if you trade on a demo account, – meaning simulated market conditions – I suggest making realistic assumptions. Use a margin of one up to five pips when you place your entry, stop losses or take profit orders as in the real market conditions quite often happens to see them executed at a different value than what your set ups – especially for entry orders.
The simulated trading environment does provide a trader with the opportunity to get used to the software he will be using or with his broker's trading conditions. Use the demo account only for this purpose and do not try to build a reputation by linking the account on websites as www.myfxbook.com or www.fxstats.com because no one cares how good you are on demo.
Least but not the last, try to avoid the demo accounts with unlimited use. If you can't stop to trade on demo your broker will, by denying you the access to the demo and inviting you to open the real money account.
the Demo accounts are there for you to get started and actually understand if the broker you have chosen is the right one for you. but it is also like when you play a game on your mobile and you play against someone who bought his levels , no matter how good you are his tools will kick your ass every time. forex works much in the same way . in the end you can simulate only so much before it becomes redundant.
The Importance of Demo Trading and Your Demo Account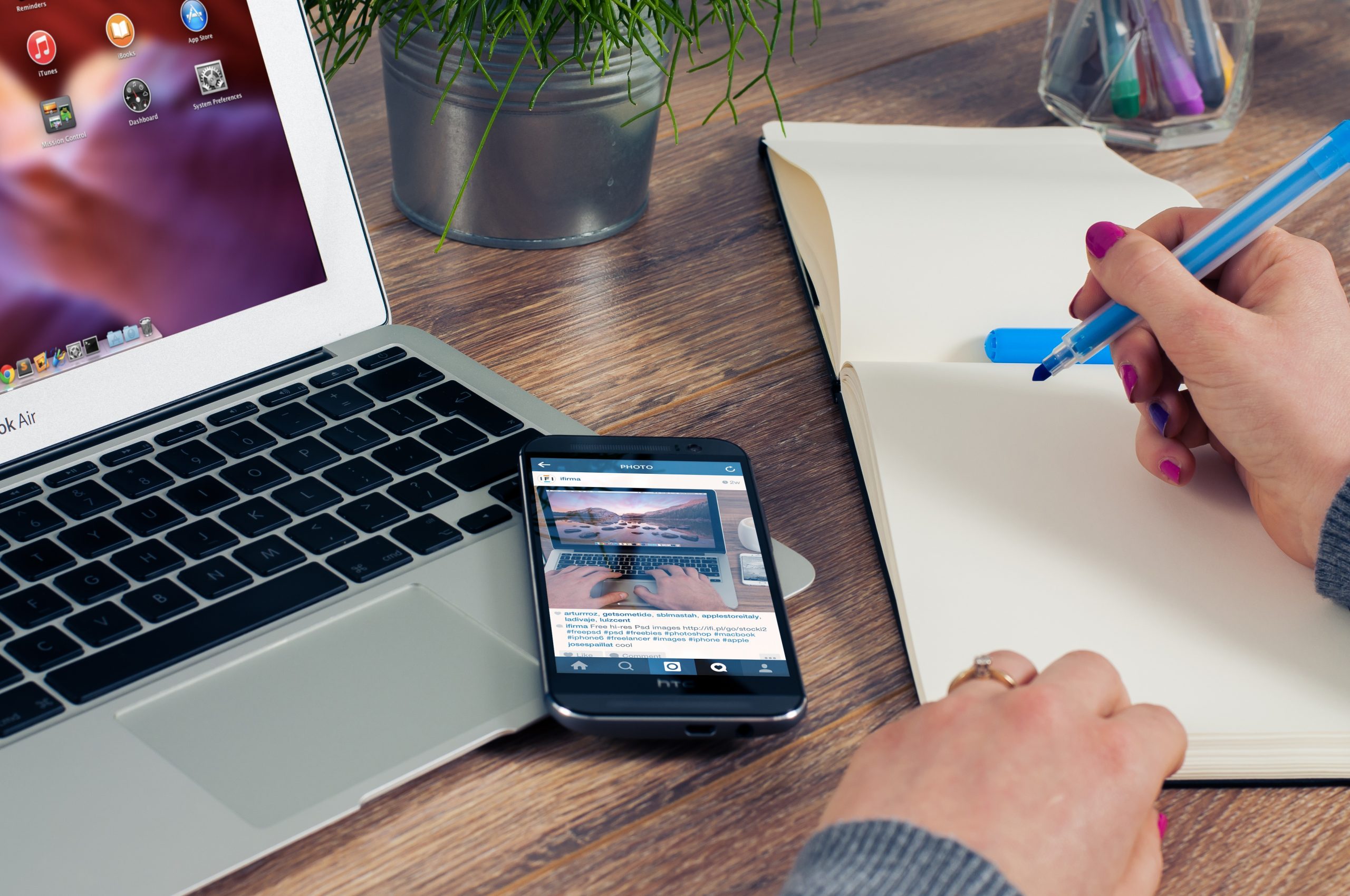 The Importance of Demo Trading and Your Demo Account
I see that some traders believe that demo trading is not a good practice because you know that you are trading with the demo money, and so you don't trade with discipline. They believe demo trading causes the novice traders not to learn to trade with discipline, and this will be ended to failure finally. When you know you are not trading with your real money, then you don't care to lose, and so you can make all the possible mistakes, like taking positions with any trade setup (either weak or strong) you see, taking positions while there is no trade setup, over-trading and… . It will be a disaster if these bad actions become a habit in you.
This is true only when you are not a serious learner and you are practicing Forex just to see what it is. So you open a demo account and you take some positions to see how it works. You don't care if you lose.
However, when you are serious to become a professional and full time-trader, and when you want to make a living through trading, then you should behave completely different.
Before you open a demo account and start demo trading, first you should learn everything you need to know. I have explained this in details here: Do You Think You Are on The Right Track to Become a Profitable Trader?
First complete your knowledge and then start demo trading. Spend enough time to follow the videos and articles I have listed in the above article. If you start demo trading while you are not ready yet, you will only make yourself confused, frustrated and disappointed. Forex makes money. Do not let your mistakes make you think that you can not make money through Forex.
Now let's say you have learned everything you need to learn, and now you are ready to gain experience through demo-trading. This is a very important stage that if you don't pass properly, you will not become successful with live trading.
Aren't you here to make money through forex trading finally? If the answer is yes, then you should pass all the stages very carefully and patiently, otherwise you will not get any good result. I can not emphasize on this more. It is very important.
Make sure to read the below articles carefully:
How To Become a Successful Forex Trader
Are You Still Looking for the Forex Holy Grail?
Do You Think You Are on The Right Track to Become a Profitable Trader?
There are a few things about demo-trading I have to emphasize on:
1. Take the demo trading as serious as possible. Forget that it is the demo money and nothing happens if you lose. You can blow up your live account as easy as you blow up a demo account. So, when you open a demo account, forget that it is a "demo" account. Treat it as a live account and your real money. Do you like to lose money with your live account so easily? If not, then do not lose with your demo account so easily too.
The discipline you need for Forex trading is something that you have to "build" in yourself. You have to "build" it on your own. And demo-trading is the foundation of your "Discipline Building". If you trade carelessly with your demo account, you will do the same with your live account too. If you take positions with your demo account while there is no strong trade setup, you will do the same with your live account too. If you over-trade with your demo account, it becomes a habit, and you will do the same with your live account too. If you…
Conversely, if you forget that you are "demo" trading, and you take your demo account as serious as your live account and real money, and you wait for the strong setups only, and you do not over-trade and you don't take too much risk, and you set the stop loss and target properly, and you care about the losses as you care about losing with your real money, then the discipline you need to have to make money through Forex trading, will be built and matured in you, and you will be successful with your live account definitely.
2. Make sure to keep on demo trading and not to open a live account, as long as you have not been able to repeat your success with your demo account.
Does it make sense to open a live account and trade with the real money while you have not become able to make money with the demo account yet? If it doesn't make sense, why are you trading with a live account then? You think live trading is different? It is not. When you lose with the demo account, you lose with the live account too. If you are not knowledgeable, experienced and disciplined enough to make profit with the demo account, you will not make profit with the live account too.
You will always have time to open a live account and start live trading. Don't do it when you are not ready yet.
3. Your demo account size has to be the same as your live account size. I mean if you are supposed to open a $1000 live account in future, then practice with a $1000 demo account too, and do not open a $100,000 demo account for example. This helps you behave with your demo account exactly as your live account. This helps you take your demo account serious.
Keep in your mind that your demo account has to be treated exactly as your live account. Although you open a demo account for free, but it is not "free" in reality. You are spending your time on it. You are building your experience and discipline with it. So not only it is not free, but it is too expensive and valuable. It is the "foundation" of your business.
NinjaTrader Review 2020: Pros, Cons, Fees & More • Benzinga
If you're on the hunt for the best online brokerage, Ninja Trader is a great fit for both new investors and seasoned traders. Some of the key features in NinjaTrader's futures brokerage service include:
If you're on the hunt for the best online brokerage, Ninja Trader is a great fit for both new investors and seasoned traders. Some of the key features in NinjaTrader's futures brokerage service include:
Commissions as low as

$.09 per Micro contract

Low $400 account minimum

Low day trading margins of $500 per contract for E-mini S&P 500 (ES), Nasdaq (NQ) and Dow Jones Industrial Average (YM) stock index futures contracts

$1,000 margins for Gold (GC) and Crude Oil (CL) futures contracts

Free version of NinjaTrader platform included with all brokerage accounts

Three platform license levels with varying feature sets and commission rates
In addition, the broker offers competitive spreads and a high-speed execution service for forex currency pairs.
Who's NinjaTrader For?
Futures Traders
NinjaTrader's brokerage services cater directly to futures traders. It's the ideal destination for those both active and new, with unlimited free use for advanced charting, market analysis, and simulation trading.
Advanced Traders
NinjaTrader's state-of-the-art trading platform has a variety of features available across three license levels that allow traders to select the best fit for their trading approach. There are two upgrade feature sets available, Trader + and Order Flow +.
While advanced charting, market analysis, and simulated trading are included free for all users, licensing Trader + or Order Flow + gives you access to premium tools such as an enhanced SuperDOM, an advanced alerting system, semi-automated order execution, volumetric bars, and other sophisticated charting systems.
Active Traders
With commission among the lowest in the industry, traders can keep their costs low on a per contract basis. NinjaTrader's low margins are also a great fit for active traders. With numerous technical analysis tools available, the trading platform can help users target opportunities and manage execution in volatile markets.
NinjaTrader has their flagship advanced trading platform for Windows-based desktop computers. Other third-party platforms are supported and available by request. If you are a Mac user, you can run the software using a multi-boot utility like Apple Boot Camp.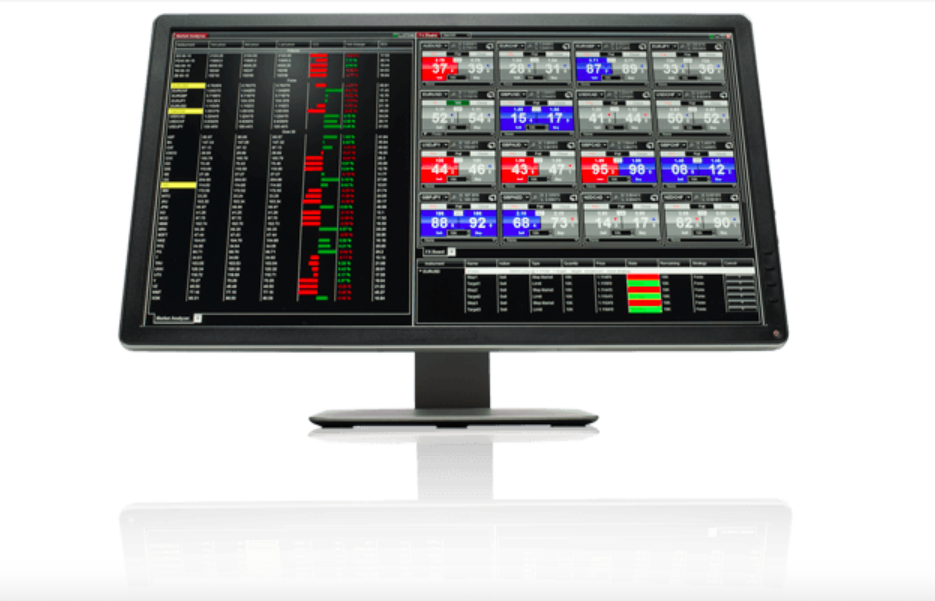 NinjaTrader features a wide range of technical analysis functions that can be useful for those starting out with demo trading — especially if you want to learn how to trade futures.
The broker uses CQG (Continuum) for order routing by default but also supports order execution through Rithmic. Kinetick is also available as a free end of day market data source for stock, futures and forex data optimized exclusively for use with NinjaTrader's platform.
If you're interested in trying out the NinjaTrader platform using futures data, you can register to get a free two-week trial.
A free version of the NinjaTrader platform is included with all funded brokerage accounts and has all the core features needed for live trading, with access to charts, market analysis, and simulated trading.
If you want to access some of its more advanced capabilities, you can either lease the software starting at a quarterly basis or purchase a Lifetime license, which includes free upgrades for life.
The advanced tool sets are where NinjaTrader really shines. For example, sophisticated order types known as automated trade management (ATM) strategies are included in the Trader + feature suite. These consist of a set of specific rules you create to manage a group of stop-loss and profit target orders to operate on all or part of an open position.
NinjaTrader's third-party developer community, known as NinjaTrader Ecosystem, features thousands of third-party apps and add-ons you can use with its trading platform. From their website, you can use the keyword search and filters to scan hundreds of custom tools and trading indicators built to work with NinjaTrader.
If you have programming skills, you can build compatible software within its advanced C# based development environment.
The NinjaTrader platform provides a high-performance backtesting engine which allows users to test and verify futures trading strategies using historical data. A wide range of useful educational materials are available if you're unfamiliar with its platform and wat to enhance your skills.
These include daily training webinars designed to educate new users on the powerful tools available, hundreds of on-demand training videos, help guides, and an informative YouTube channel.
NinjaTrader's Commission and Fees
Commission and margin requirements are among the lowest in the industry. A $1,000 minimum initial deposit is required to fund a new account and commissions go as low as $.09 per Micro contract with a Lifetime license. Day trading margins of $500 for ES, NQ and YM contracts, and $400 for GC and CL contracts are also very low.
When it comes to platform fees, the broker's advanced platform and live data are available free of charge for use in a demo account. For live trading, you can use their free platform with all the basic essentials or choose a paid license level for more advanced features and lower commissions.
If you lease or buy a Lifetime license for the trading platform software, you also gain access to a suite of premium features that include its advanced trading management (ATM) strategic order handling. Traders who purchase a lifetime license also get the Order Flow feature set which comes with free platform upgrades for life.
NinjaTrader's Security
NinjaTrader is well-regulated in the United States by the National Futures Association and the Commodity Futures Trading Commission (CFTC).
NinjaTrader's Customer Support
NinjaTrader's online support team excels in prompt replies with inquiries addressed within 15 minutes during market hours. An active user community interacts directly with the NinjaTrader support team in their User Forum. They also host daily live training webinars, have hundreds of on-demand training videos, and more.
NinjaTrader can be reached by email, phone, and an online support form for customer service. For critical trade issues, NinjaTrader provides direct phone support for brokerage clients. International traders are also directly supported with dedicated Spanish, Russian and German brokerage service teams.
NinjaTrader's Tradable Asset Classes
NinjaTrader brokerage offers a basic range of asset classes with a focus on futures trading on the CME, CBOT, NYBOT and Eurex exchanges. You can trade the following asset classes via NinjaTrader:
Futures

Forex

CFDs

Stocks*
*The platform can also be used through other supporting brokers such as TD Ameritrade or Interactive Brokers to trade stocks.
NinjaTrader's Ease of Use
After downloading the NinjaTrader platform, it's best to spend some time on the forum and watch the tutorial videos provided. It may take some time to set-up your ideal dashboard.
While NinjaTrader's platform is exceptionally customizable and offers numerous advanced features, it may not be considered easy to use when you first download the platform.
Final Thoughts
NinjaTrader is one of the top brokers for futures and forex trading. The unlimited use of its free platform is a great way to get acclimated to NinjaTrader before deciding to trade live.
The free platform is sufficient for new traders with more advanced tools available as need such as semi-automated execution. NinjaTrader's low commissions and fees, free tools, and an active community forum will work to any trader's advantage.