How wise is it to invest in stocks in the current pandemic and how do you go about it, if you want to?
Dubai: Although investing in stocks is a common way for beginners to gain investment experience, it is often perceived as a more complicated investment option. But professional investors refute this myth.
Dubai: Although investing in stocks is a common way for beginners to gain investment experience, it is often perceived as a more complicated investment option. But professional investors refute this myth.
Gauging the market's highs and lows, assessing the market risk and figuring the right time to invest in stocks seems like a complex process. Yet, it has been proven to be one of the most lucrative investments.
Gulf News talked to investment experts to know how one can navigate through the world of stocks with ease.
The basics of investing in stocks
The basics of investing are quite simple in theory – buy low and sell high. In practice, however, you have to know what 'low' and 'high' really mean.
But at the very least, investment professionals advised novice investors to know basic metrics such as book value, dividend yield, price-earnings ratio (P/E) and so on.
What to research beforehand?
• 'Book value' is the value of a company's assets recorded in the books.
• 'Dividend yield' is dividend divided by share price – typically a yield of 4 to 6 per cent is considered good.
• 'P/E ratio' is share price divided by the earnings per share – a higher PE suggests high expectations for future growth, but a low PE suggests company is more likely to outperform earnings forecasts.
After knowing the basic terms, other important to-dos include researching how the stock has fared compared to its peers in the industry, seeking to understand how the company has been reporting its results, understand analyst perspectives on the stock, while also researching the company's leadership.
"The more information you have on a sector or stocks – better the chances you have at succeeding when it comes to investing in markets," said Issam Kassabieh, Chief Financial Officer at Urent, having analysed UAE-listed stocks' performance on the stock markets.
While you are learning, it's always good to start out by using virtual money in a stock simulator.
Most likely, you'll find that the market is much more complex than a few ratios can express, but learning those and testing them on a demo account can help lead you to the next level of study.
Some of the popular platforms include 'TD Ameritrade', 'Wall Street Survivor' and 'MarketWatch'.
Have clear goals
One of the first steps to investing wisely in the stock markets is to clearly define your investment goals. Age, income and attitudes about risk all need to be taken into consideration when determining which investments may be right for you.
"Shares might be a little bit riskier than, let's say, bonds," said Anita Yadav, a seasoned markets expert with experience in diverse financial markets. "Investing in real estate maybe safe but it's illiquid versus bonds and shares."
Nisarg Trivedi said that if you are saving for a particular event, be it buying a house or education, then you can afford to take a little bit more risk as your portfolio can ride through the cycles.
"If you are young and can afford to take risk then you should focus your portfolio towards shares, but if you are a little bit older and want safer options your portfolio should be more skewed towards bonds," said Nisarg Trivedi, a Middle East director at Schroders Investment.
Step back and reflect on your short- and long-term goals, such as funding college for children, business expansion, travel plans or retirement needs. Next, you need to understand your tolerance for risk, which differ with each investor.
Your tolerance for risk is a difficult personal decision, but this is something that a financial advisor should help us determine.



Younger people with a longer time horizon seen as more risk-tolerant, and therefore more likely to invest in stocks and stock funds than fixed income.
But regardless of age, those with a higher net worth and more so-called liquid capital to spend can afford to have greater risk tolerance than those who are more cash-strapped.
As for new investors, they often have two questions when starting out: How much money does one need to start investing in stocks, and, how much money should be invested?
But before that, a novice investor needs to decide what represents best how you want to invest, and how hands-on you'd like to be in picking and choosing the stocks you invest in.
What's next?
You are either the do-it-yourself (DIY) type and interested in choosing stocks and stock funds or, you already know the stock-buying game and just need a brokerage or someone to manage the process.
"To invest in stocks, you need an investment account," Trivedi added. "For the hands-on types, this usually means a brokerage account. For those who would like a little help, opening an account through a robo-advisor is a sensible option."
Opening a brokerage account
A brokerage account is an investment account you open with a brokerage firm, using it to buy investments.
The broker holds your account and acts as an intermediary between you and the investments you want to purchase or sell. If you want to purchase and manage your own investments, a brokerage account at an online broker is for you.
Setting up a brokerage account is a simple process!
You can typically complete an application online in under 15 minutes.
Once you've opened the investment account, you'll need to initiate a deposit or funds transfer, which is mostly given in a step-by-step easily understandable form in most websites. Once the transfer is complete and your brokerage account is funded, you can begin investing.
However a key risk to keep in mind is that you might be asked if you want a cash account or a margin account. A margin account allows you to borrow money from the broker in order to make trades, but you'll pay interest and it's risky. Generally, it's best to stick with a cash account at first.
When choosing an online stock broker, experts say fees, platform features and security are some key considerations.
Profitable investing requires you use a brokerage service that aligns with your investing goals, educational needs and learning style. In an ideal brokerage, you should check whether or not the platform allows you to trade the securities you're interested in, to how easy it is to get support from an actual human when you need it.
Safety Checklist
As part of your safety checklist, you need to check whether the brokerage a member of the Securities Investor Protection Corporation (SIPC) and a member of the Financial Industry Regulatory Authority (FINRA).
There will typically be some kind of notation or disclaimer at the bottom of the home page. But if not, you can quickly look up the brokerage on these websites:
SIPC website – https://www.sipc.org/list-of-members/;
FINRA's BrokerCheck website – https://brokercheck.finra.org/
A robo-advisor is a service that offers low-cost investment management and virtually provided by all of the major brokerage firms, investing your money based on your specific goals.
Popular types of investing
For most people, stock market investing means choosing among two investment types, stock mutual funds or exchange-traded funds (ETFs), or individual stocks:
• Simply put, a stock fund is a type of mutual fund that invests primarily in individual stocks of companies trading on a public exchange – typically allocating at least 80 per cent of the portfolio assets to stocks. The upside of stock mutual funds is that they are inherently diversified (having different types of stocks in the same portfolio), which lessens your risk.
• A mutual fund is a basket of various investments, such as stocks, bonds, and cash. Each of these types has a different risk level associated with it. Index funds and ETFs are a kind of mutual fund that track an index (benchmark of multiple stocks). An ETF is a fund traded on stock exchanges, much like stocks, and holds assets such as stocks and others.
Diversify, diversify, diversify
If you're after a specific company, you can buy a single share or a few shares as a way to dip your toe into the stock-trading waters, the experts advised. Building a diversified portfolio out of many individual stocks is possible, but it takes a significant investment.
In my opinion, in times of economic growth invest more of your portfolio in 70 per cent shares and 30 per cent bonds. In times of an economic downturn, invest in no more than 70 per cent bonds and 30 per cent of your portfolio in shares



Now coming to how much money you should invest. The amount you need to buy an individual stock depends on how expensive the shares are.
"If you want have a small budget, an ETF may be your best bet. Mutual funds often have a higher minimum startup investment requirement than ETFs, which trade like a stock and means you purchase them for the share price value," Trivedi said.
What to steer clear of?
There are many reasons why some investors prefer not to invest in the stock market. Being risk averse, limited or no knowledge and expertise, a bad experience or being just a beginner are some of the reasons to remain out of it.
Although markets can be unpredictable, in the long-run, they can provide comparatively higher returns than other low-risk assets or securities, the investors explained. This is why it is a necessity in the overall investment portfolio, with the proportion being different for different investors.
The biggest mistake that investors starting out make is to invest all their money in one particular share and over expose themselves to one market



Charges in fine print – look out for fees
One thing, however, that is easily overlooked and important to understand is the fees you're paying. A number of investors cited hidden fees as a proven hazard for a newbie investor.
A diverse portfolio tend to offer lower fees than actively managed mutual funds — in the past few years some have eliminated management fees entirely. Paying high fees risks eroding a significant percentage of your earnings.
Over time, investment fees can consume thousands of dollars in potential earnings.
Investment charges are broadly categorized into two. One is 'fund management' charges and the other is one is the 'incidental fees' or minor expenditures associated with the investment.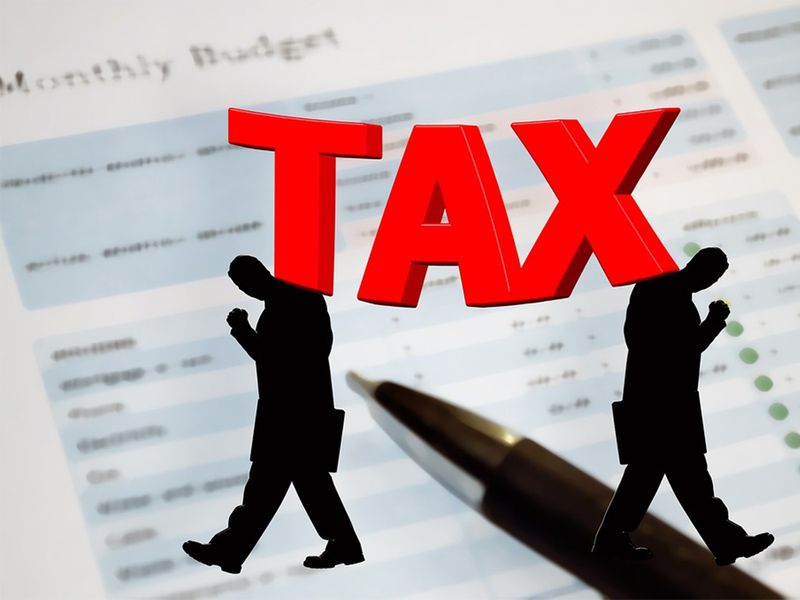 Transparency and taxation
"These (charges) are revealed transparently by asset managers, as they are under significant scrutiny by regulators," Trivedi said.
If there are any other fees the investors should be made aware about it or told about it in advance, and if there is something that they come across maybe it's time to switch investment managers



When we are talking about listed securities and if you are using a manager and able to invest in a fund, then one also needs to be aware of performance fees and quite often 'setup' and 'exit' fees as well, Yadav said.
Another element to be aware of is post-tax returns versus pre-tax returns as a lot of us just focus on the gross return, while not understanding that at the end investments are tax payable and taxes are kind of a fee as well



She added that there may also be FX (foreign exchange) charges, depending on whether you are investing in a product of a different currency, possibly triggering a substantial conversion risk.
Forex risk, a tricky situation
Foreign exchange risk is a financial risk that exists when a transaction is denominated in a currency other than the domestic currency of the company. Also known as currency risk and FX risk, it describes the possibility that an investment's value may decrease due to changes in the relative value of the involved currencies. To eliminate forex risk, an investor would have to avoid investing in overseas assets altogether or to invest in hedged assets.
What does the UAE offer?
Most investment products offer global baskets in the major markets. Kassabieh explained what stocks retail investors can look at locally.
• "Defensive sector stocks are extremely important to hold because they act as a safety net at troubled times and can balance a portfolio once the market is retreating," Kassabieh said. "Also, they tend to pay annual dividends, which reduce initial cost and eventually act as a gain on investment."
• In the UAE, the banking sector along with the telecom sector are considered defensive sectors and Kassabieh said they could be "very healthy" picks to have in one's portfolio. However, he added that telecom stocks lack variety, as there are only two listed telecom stocks Emirates Telecommunications Corporation (Etisalat) and Emirates Integrated Telecommunications Company – commercially rebranded as du.
• "Aside from the defensive stocks, it is recommended to have high-growth sector stock such as pharmaceutical, healthcare and education stocks – although only a few are listed – as these stocks tend to grow rapidly at their early stages and when successful can turn into defensive high yield stocks," Kassabieh said.
• The UAE Securities and Commodities Authority and the UAE Markets themselves – Dubai Financial Market (DFM) and Abu Dhabi Securities Exchange (ADX) – have a list of licensed and active brokers on their websites.
• While there are iShares MSCI UAE ETF and WisdomTree Middle East Dividend Fund that are two ETFs with heavy UAE weighting, REITs are also a proven option for local investors.
Perks of REIT investing
REITs (Real Estate Investment Trust) allow investors interested in making gains from the real estate market to invest their money in a fund managed by experienced professionals that have allocated the gathered funds across a diverse basket of real estate products varying from residential, retail, office, to social infrastructure such as school and hospitals.
• In the UAE, currently listed REITs include Emirates REIT and ENBD REIT, both Sharia compliant, listed on Nasdaq Dubai and have been active in the UAE market since they were listed.
​• Although ​​​​​​REITs have been a popular choice since their listing and had decent trading volumes over the past years – despite the market being in decline – they recently however have been seeing lower levels of trading.
​• This is the reason why the ENBD REIT is looking to delist from Nasdaq Dubai and Emirates REIT has formally complained of its share price trading at unusually low levels.
• The number of listed REITs in the UAE is undoubtedly set to grow after the DFM last year published rules on listing and trading REITs as a precursor to launching its REITs platform in the very near future. Masdar, a unit of Mubadala Investment Co, in January launched a sustainable real estate investment trust, with a valuation of up to Dh1 billion.
Donald Trump blasts 'fools' who oppose good Russian ties
US President-elect Donald Trump has posted a progression of tweets censuring the individuals who contradict great relations with Russia as "'dumb' individuals, or nitwits".
Mr Trump promised to work with Russia "to comprehend a portion of the numerous… squeezing issues and issues of the WORLD!"
His remarks came after an insight report said Russia's leader had attempted to help a Trump race triumph.
Mr Trump said Democrats were to be faulted for "gross carelessness" in permitting their servers to be hacked.
In a progression of tweets on Saturday, Mr Trump said that having a decent association with Russia was "no terrible thing" and that "lone "idiotic" individuals, or simpletons, would believe that it is awful!"
He included that Russia would regard the US increasingly when he was president
Bulls and Bears Took on More Currency Exposure in Week Through January
he most striking improvement among theoretical situating toward the finish of a year ago and the primary session of 2017 is not that modification were little. There was just a single gross theoretical position modification of more than 10k contracts. With sterling apparently not able to maintain even humble upticks, the bears added 13.1k contracts to the gross short position, lifting it to 120.2k contracts.
Or maybe, it is eminent that examiners for the most part added to positions, long and short, as opposed to close positions at the very end of the year. Examiners added to net long outside cash prospects positions, aside from in the Japanese yen and Swiss franc where 2.6k and 2.5k contracts were exchanged separately. Examiners likewise added to gross short positions. Here there was just a single exemption, the Japanese yen. Despite the fact that the dollar shut comprehensively higher in front of the end of the week, every one of the monetary forms we track here, spare the Mexican peso, picked up against the dollar in the three sessions since the finish of the CFTC reporting period.
Every once in a while it is helpful to review why many market members take a gander at the theoretical situating in the cash fates advertise. It is not that the outside trade is essentially a prospects showcase. It is principally an over-the-counter market in which every day turnover midpoints in abundance of $5 trillion a day.
Trade exchanged monetary forms and alternatives represented around 3% of the normal day by day turnover as indicated by the BIS study. Be that as it may, past reviews have discovered some contemporaneous connection between's market heading and net position changes. We think it additionally offers knowledge into a specific market section of pattern supporters and energy brokers. It is not by any means the only device, yet one of a few data sources.
One ramifications of this is albeit theoretical positions in the money fates market are moderately extensive, it is still little contrasted and the money showcase. Along these lines, it is difficult to see the genuine essentialness of a record vast position, as though there is some market top. At some point, examiners are not driving the costs, possibly there is another fragment, national banks, enterprises, as well as genuine cash that is more essential at any given minute.
We invest some energy taking a gander at gross positions instead of just net theoretical positions, which is the more customary approach. We think a more granular look is frequently fundamental. There is a distinction between short-covering, for instance, and new purchasing, however it appears to be identical in the net. Additionally, the gross position is the place the introduction is not the net position. A net position of zero does not mean the market is nonpartisan. Net positions could be huge, which implies a short press or a negative stun could in any case troublesome. The positions that must be balanced are captured in the gross measure not the net figure.
We find numerous customers are likewise keen on theoretical situating in the US Treasuries and oil. The net and gross short theoretical Treasury position has swelled to new records. The bears added 23.8k contracts to the as of now record net short position, lifting it to 616.2k contracts. The bulls attempted to pick a base and added about 20k contracts to the gross long position, which now remains at 471.2k contracts. These modification prompted to a 3.8k contract increment in the net short position to 344.9k contracts.
The bulls delayed in the oil prospects toward the finish of 2016. They exchanged short of what one thousand contracts, leaving 608.1k gross in length contracts. The bears added 4.1k contracts to the gross short position, giving them 168k. These conformities trimmed the net long position by very nearly 5k contracts to 440.1k.
3 ways to profit in the 'year of the dollar'
In December, the Federal Reserve raised loan fees for the second time since the Great Recession and included the desire of a 2017 financing cost climb to its gauge. Furthermore, only a couple days prior, the abundantly anticipated minutes from the most recent Fed meeting demonstrated the most hawkish tone from the national bank in two years.
In the meantime, Europe has been dove into political turmoil after a year ago's Brexit vote and the later abdication of Italy's leader. Somewhere else, the Bank of Japan proceeds down the way of negative rates and forceful security purchasing.
Put it all together, and it isn't astounding that the U.S. Dollar Index is up against 14-year highs.
Speculators may have missed so much discussion on account of babble about the Dow Jones Industrial Average at the end of the day almost hitting 20,000. Be that as it may, paying little respect to your assignment to stocks or your venture skyline, this sort of huge picture incline in the dollar implies right now is an ideal opportunity to position your portfolio to benefit and, maybe most critical, to keep away from a portion of the pitfalls that can originate from a solid local cash.
Here are a couple ideas dollar exchanges ought to consider:
Residential plays over multinationals
There's a considerable measure of seek after shopper stocks in 2017 on account of an enhancing work market and any desires for a jolt under a GOP-controlled Congress and President Donald Trump. In any case, remember that not all retailers are made equivalent especially those with abroad operations that are adversely affected by the wide dissimilarity in monetary standards at this moment.
For example, retailer Wal-Mart Stores Inc.(WMT) said troublesome money trade rates shaved very nearly 2.5% off profit for each partake in the second quarter of 2016. On the other hand consider that in the monetary final quarter of 2016, athletic attire goliath Nike Inc.(NKE) saw its income development cut down the middle because of forex weights, from 12% year-over-year in consistent cash measures to only 6% including real money changes.
To take advantage of the "reflation" exchange that numerous financial specialists are counts on in 2017, you need to represent the headwinds that a solid dollar are making for multinationals at this moment. The most ideal approach to do that is to consider customer plays that do by far most of their business here in the U.S. – for example, Foot Locker Inc.(FL), which has been an uncommon splendid spot in retail throughout the most recent couple of years.
Supported money ETFs
Obviously, in the event that you need a steady portfolio, you can't just purchase just local centered values. Geographic expansion is similarly as imperative as enhancement crosswise over parts and resource classes. Such a large number of financial specialists keep on holding worldwide plays in light of a legitimate concern for a balanced portfolio, regardless of the possibility that it implies battling a daunting struggle as a result of a solid dollar.
The uplifting news, notwithstanding, is that you don't need to leave yourself to torment through a solid dollar and a powerless euro when you put resources into Europe. Nor do you need to stress over the yen-dollar conversion standard when you put resources into Japan. That is on account of there's an entire group of cash supported ETFs to permit financial specialists to put their cash in outside business sectors yet keep away from forex issues.
Consider that Japan's Nikkei 225 file is up around 25% from its July 2016 lows. The WisdomTree Japan Hedged Equity Fund(DXJ) is up 35% in a similar period on account of assurance from forex issues and a somewhat better-performing rundown of stocks – while the non-supported iShares MSCI Japan ETF(EWJ) is up only 10% in a similar period because of battling a difficult task against a solid dollar.
In the event that you need to differentiate your portfolio comprehensively, you ought to consider supported assets that incorporate the Japan-centered DXJ, the WisdomTree Europe Hedged Equity Fund(HEDJ) to play Europe or the iShares money Hedged MSCI EAFE ETF (HEFA) for developing markets.
Dollar list ETF
In the event that you are searching for an immediate play on a rising dollar as opposed to putting resources into stocks, figuring out how to exchange remote trade can appear like an overwhelming undertaking. Gratefully, there's the PowerShares DB US Dollar Index Bullish Fund(UUP).
This ETF is attached to the U.S. Dollar Index, which is a measure of the greenback against a wicker container of other worldwide monetary standards including the yen and the euro. It's a straight money play, however that doesn't make it straightforward or hazard free. In the event that the dollar debilitates, you'll lose cash similarly as though you're putting resources into a stock that has fallen on difficult circumstances. Furthermore, obviously, PowerShares takes a little cut of your speculations en route that indicates 0.8% yearly, or $80 a year on each $10,000 contributed.
Still, in the event that you need to conjecture on the dollar or support against a solid U.S. cash keeping down other worldwide ventures on your rundown, it's maybe the least demanding approach to do as such for generally financial specialists.