Is Euro Periphery Tension Back As A Driver For EUR/USD?
We initially amended our estimates to demonstrate EUR/$ drawback in April 2014, on the method of reasoning that financial outperformance would see the Fed raise rates in front of the ECB, moving rate differentials against the single money. At this crossroads, our 12-, 24-and 36-month gauges for EUR/$ remain at 1.00, 0.95 and 0.90, individually, and rate differentials are still the principle driver for our view.
Intermittently, nonetheless, different variables have risen to drive EUR/$, eminently in mid-2012 when separation hazard was intense and ECB President Draghi made his now celebrated "whatever it takes" discourse, basically pre-reporting the OMT program. This limited Euro outskirts hazard premia (Exhibit 1), driving EUR/$ far above what was legitimized by rate differentials.
With expanded market concentrate on Italy's banks, we returns to examination we have done in the past on Euro periphery.In specific, we take a gander at family unit and corporate bank stores over the span of the Euro zone emergency.
We presume that stores over the Euro outskirts have held up well, through the many high points and low points of late years, so that late advancements are probably not going to start material surges. The remarkable special case to this photo is Greece, where rising chances of Euro exit in late-2011 and mid-2015 brought about generous store flight. In any case, what is outstanding, once more, is that this store flight did not encourage into virus to whatever is left of the Euro fringe.
Czech Aug Industrial Production Rebounds Sharply
Czech industrial production surged in August, after falling sharply in the previous month, figures from the Czech Statistical Office showed Friday.
Industrial production expanded 13.1 percent year-over-year in August, reversing a 14.1 percent plunge in July. That was well above the 8.3 percent climb expected by economists.
On a working-day-adjusted basis, industrial production advanced 7.7 percent in August from a year ago.
Manufacturing production grew 16.6 percent, while mining and quarrying output declined by 4.6 percent.
Month-on-month, industrial production increased a seasonally adjusted 12.1 percent in August.
Separately, the statistical office revealed that construction output decreased 5.9 percent yearly in August, following a 16.3 percent slump in the prior month. Compared to July, construction output gained 0.8 percent
New Zealand's first Fairtrade Climate Neutral Coffee
Fairtrade have launched New Zealand's first climate neutral coffee, which not only helps fight climate change, but also supports communities in developing countries. In partnership with Countdown, the Climate Neutral Coffee is exclusively available at Countdown as part of their Macro brand.
Fairtrade Climate Neutral Coffee means that the coffee production, from the farm right through to the supermarket shelf, has no negative impact on the climate. To achieve this, all participants in the supply chain first work to reduce their emissions and then offset the remaining emissions through the purchase of carbon credits from Fairtrade coffee farmers.
The carbon credits are generated by climate projects in Fairtrade farming communities, such as reforestation projects in Peru, the country where the coffee originates. These initiatives help Fairtrade farmers not only to combat the impact of climate change but also to earn additional income from the sale of their carbon credits.
Countdown partnered with Fairtrade Australia & New Zealand to develop the Climate Neutral Coffee exclusively for their Macro Organic range. The innovative product maintains Countdowns commitment to providing great quality products, while also helping to minimise their impacts on the environment.
James Walker, Countdown General Manager of Corporate Affairs says, "We're pleased to extend our range of Fairtrade certified products, and be the first to launch a Climate Neutral Coffee in New Zealand.
"Demand for certified products continues to increase and this launch showcases our commitment to providing ethical and sustainable choices to our customers. The range is not only quality Arabica coffee, but it is also organic, Fairtrade certified and Climate Neutral."
"With stores all around New Zealand, doing our bit to reduce our carbon footprint and operate sustainably is something the Countdown team is passionate about. In June this year we won the Ministry for the Environment's Green Ribbon award in the 'Resilience to Climate Change' category for our work in increasing our energy efficiency and reducing our carbon emissions. We are actively working to improve how we do business to reduce the impact we have on the environment.
Molly Harriss Olson, CEO of Fairtrade New Zealand says, "We applaud Countdown for being a market leader in sustainability and are proud to partner with them on this innovative range. By choosing Fairtrade products, consumers are supporting a global system which is empowering and enabling 1.65 million farmers in 74 countries to adapt to climate change," says Mr Walker.
"What makes Macro Fairtrade Climate Neutral Coffee truly unique is that the carbon compensation also takes place in the Fairtrade coffee supply chain. This means that Fairtrade farmers and their communities are benefitting from a fair price for their coffee as well as additional income from the carbon credits."
All Fairtrade Carbon Credits are certified by Gold Standard, an organisation specialising in climate security and sustainable development. Gold Standard works to maximise the impact of climate and development interventions by creating robust standards for responsible management of the planet's resources. Together Fairtrade and Gold Standard are uniquely placed to play a part in the global response to climate change
USD/JPY eases from highs, back to 103.80 ahead of NFP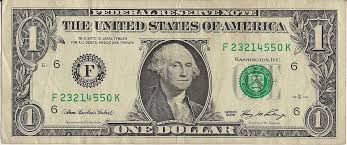 After reaching fresh highs above the 104.00 handle on Thursday, USD/JPY has now slipped back to the 103.85/80 band.
USD/JPY attention to Payrolls
Despite the current slide, spot keeps its rally intact at the end of the week, advancing for the second consecutive week and up around 4 cents since recent lows in the 100.00 neighbourhood seen in early September.
Along with the continuation of the selling bias around the Japanese safe haven, the greenback has been gathering extra pace backed by positive results in the US calendar and rising speculations on a Fed's rate hike at the December meeting.
Ahead in the session, US Non-farm Payrolls are expected to show the economy has added more than 170K jobs during September, while the unemployment rate is seen at 4.9%. In addition, FOMC's S.Fischer, L.Mester and E.George are due to speak in Washington, keeping the focus on the buck.
USD/JPY levels to consider
As of writing the pair is losing 0.13% at 103.80 and a breakdown of 101.99 (55-day sma) would aim for 101.83 (20-day sma) and finally 100.07 (low Sep.22). On the other hand, the next up barrier aligns at 104.33 (high Sep.2) ahead of 107.48 (high Jul.21) and finally 108.30 (200-day sma).