Bitcoin copies the cold trend and goes against USD – Here is how you make profit 
The price of Bitcoin briefly touched $12,050 on Tuesday, with Ether reaching a two-year high of $485. Together with precious metal, Bitcoin and altcoins have gained huge momentum in the past two months, and their upward trend is closely related to the slide of the US dollar.
The price of Bitcoin briefly touched $12,050 on Tuesday, with Ether reaching a two-year high of $485. Together with precious metal, Bitcoin and altcoins have gained huge momentum in the past two months, and their upward trend is closely related to the slide of the US dollar.
It is generally acknowledged that when the U.S. dollar goes down and when the economy goes grim, investors will take safe-haven in precious metals. On one hand, a devalued dollar means that other countries' currencies will see their value increased, which results in the increased demand for commodities, such as gold. On the other, the decline of the biggest world currency will drive investors to find alternative investment sources to store value. And gold has long been proved to be the most stable and trusted one.
According to the gold prices and u.s. dollar correlation chart of Macrotrends, it is clearly shown that prices of gold and U.S. dollar displayed a strong inverse correlation since March when the COVID-19 pandemic started to hit the global economy.
Meanwhile, Bitcoin has shown a strong correlation with gold. In late July, the U.S. dollar plummeted to a two-year low due to the spike of virus cases, which seemingly fueled the upward trend of alternative assets, including gold and Bitcoin.
Currently, bearish dollar forecasts gain popularity in Wall Street. Ulf Lindahl, the chief investment officer of currency manager A.G. Bisset even made the bold assumption that we would see the U.S. currency plunge 36% against the euro by 2021. If the dollar continues to depreciate, more investors will flock to Bitcoin, thus driving up the crypto's price.
BTC futures trading – maximize profits with less investment
Bitcoin is expected to gain momentum from the weaker dollar, and we could gain a clearer view of Bitcoin's moves based on the trends of the dollar and gold. If you want to earn big profits with small investment, BTC futures trading with 100x leverage is the best trading instrument that you can turn to.
To illustrate, with the 100X leverage offered by Bexplus, you can open a short position of 10 BTC and you only need to invest 0.1 BTC as margin. If you generate a 10% profit, you will earn 1 BTC, making your ROI 1000%.
Established in 2017, Bexplus is available worldwide including the U.S., Japan, Iran, India, and Korea. Without KYC requirements, you only need to verify your email then you could start trading within a few minutes. Its minimalist interface, demo trading mode, and 24/7 customer support are some of the features that set it apart from other platforms, making it an ideal choice for both beginners and seasoned traders.
What better way to improve your skills than practicing in the simulator. There are 10 replenishable BTC in the demo account for traders to practice as much as they like, without taking any risks. You can also learn to analyze the market and use the tool-kit with the demo account.
BTC Wallet: up to 30% Annualized Interest Without Any Risks
Bexplus users can gain profits not only from trading. Join the Bexplus wallet to earn up to 30% annualized interest without taking risks. With up to 30% annualized interests, it is no doubt one of the most profitable rates in the industry. While most lending platforms require traders to deposit at least 1 BTC, traders can make a deposit starting from 0.05 BTC on Bexplus.
Top Ranking Mobile Apps to Help you Trade Smartly
Bexplus mobile app ranks in the Top 5 of keyword search results related to bitcoin trading in 56 countries in App Annie. This full-featured app provides you with the same experience when using a computer, only far more convenient.
Bexplus mobile app has a 24/7 market notification to keep you updated with any huge market movement. All data and assets can be accessed through all kinds of devices including Windows, Macbook, Android phones, iPhones, and tablets.
24/7 Withdrawal and 24/7 Customer Support
You can submit a withdrawal request anytime you want. You can have your deposits back in as fast as 30 minutes during work hours. If you encounter any problems when using Bexplus, you can contact customer support via different channels, such as e-mail and live chat.
100% Bonus to Help You Maximize Profit
Double deposits, double profits. Users can get a 100% deposit bonus for every deposit on Bexplus. If you deposit 1 BTC, 2 BTC will be credited to your account, and the profits gained with the bonus are withdrawable. Every user can join the promotion and get up to 10 BTC bonus. Now active users can get 10% off of their transaction fee.
Follow Bexplus on:
Website: https://www.bexplus.com/
Telegram: https://t.me/bexplusexchange
Apple App Store: https://itunes.apple.com/app/id1442189260?mt=8
Google Play: https://play.google.com/store/apps/details?id=com.lingxi.bexplus
Use Demo, Do NOT Over Abuse It
Use Demo, Do NOT Over Abuse It
All  psychologists say that every person needs to know itself and to know his or her own level of patience and anxiety levels, and that practice is a good way to do. But do not abuse it. I think it works in the same way with the Forex demo accounts. Too much demo really sucks and will never prepare you for the real trading. Trading demo too much time won't make you a better trader but a better loser. Once you know how to use the tools on your trading platform and you have the basis of the trading, close the demo and get on real money. You don't need six months for that. Think it in this way: if an average human life is 70 years, no one needs more than one single year to learn how to walk. Here are a few tips for you:
Even if you are on real money now, you can still use the demo to test a new strategy (strongly recommend to be your own strategy and not someone else's) or you can use the demo to test how a new instrument acts. For example when Bitcoin was launched, the demo account was a better choice than the real money account, to see how BTCUSD is trading.
If you like the automatic trading, you can use the demo to test the EA you just bought or maybe build one yourself.
When you start to trade on demo, at least ask your broker to make the demo as big as your future real money account. Is really useful to trade 50000$ on demo while you will only deposit 1000$ when opening the real account.
Even if you trade on a demo account, – meaning simulated market conditions – I suggest making realistic assumptions. Use a margin of one up to five pips when you place your entry, stop losses or take profit orders as in the real market conditions quite often happens to see them executed at a different value than what your set ups – especially for entry orders.
The simulated trading environment does provide a trader with the opportunity to get used to the software he will be using or with his broker's trading conditions. Use the demo account only for this purpose and do not try to build a reputation by linking the account on websites as www.myfxbook.com or www.fxstats.com because no one cares how good you are on demo.
Least but not the last, try to avoid the demo accounts with unlimited use. If you can't stop to trade on demo your broker will, by denying you the access to the demo and inviting you to open the real money account.
the Demo accounts are there for you to get started and actually understand if the broker you have chosen is the right one for you. but it is also like when you play a game on your mobile and you play against someone who bought his levels , no matter how good you are his tools will kick your ass every time. forex works much in the same way . in the end you can simulate only so much before it becomes redundant.
The Importance of Demo Trading and Your Demo Account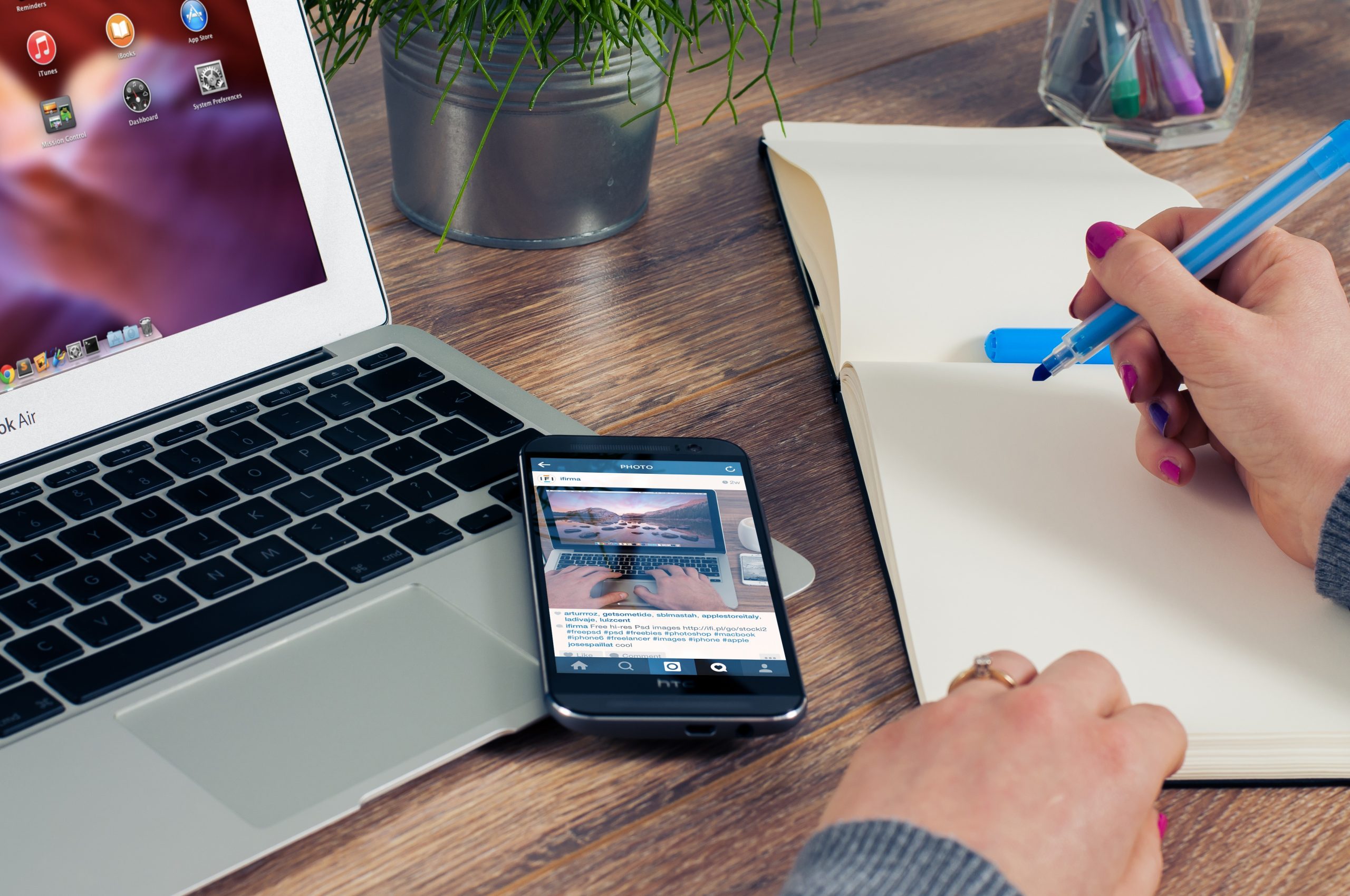 The Importance of Demo Trading and Your Demo Account
I see that some traders believe that demo trading is not a good practice because you know that you are trading with the demo money, and so you don't trade with discipline. They believe demo trading causes the novice traders not to learn to trade with discipline, and this will be ended to failure finally. When you know you are not trading with your real money, then you don't care to lose, and so you can make all the possible mistakes, like taking positions with any trade setup (either weak or strong) you see, taking positions while there is no trade setup, over-trading and… . It will be a disaster if these bad actions become a habit in you.
This is true only when you are not a serious learner and you are practicing Forex just to see what it is. So you open a demo account and you take some positions to see how it works. You don't care if you lose.
However, when you are serious to become a professional and full time-trader, and when you want to make a living through trading, then you should behave completely different.
Before you open a demo account and start demo trading, first you should learn everything you need to know. I have explained this in details here: Do You Think You Are on The Right Track to Become a Profitable Trader?
First complete your knowledge and then start demo trading. Spend enough time to follow the videos and articles I have listed in the above article. If you start demo trading while you are not ready yet, you will only make yourself confused, frustrated and disappointed. Forex makes money. Do not let your mistakes make you think that you can not make money through Forex.
Now let's say you have learned everything you need to learn, and now you are ready to gain experience through demo-trading. This is a very important stage that if you don't pass properly, you will not become successful with live trading.
Aren't you here to make money through forex trading finally? If the answer is yes, then you should pass all the stages very carefully and patiently, otherwise you will not get any good result. I can not emphasize on this more. It is very important.
Make sure to read the below articles carefully:
How To Become a Successful Forex Trader
Are You Still Looking for the Forex Holy Grail?
Do You Think You Are on The Right Track to Become a Profitable Trader?
There are a few things about demo-trading I have to emphasize on:
1. Take the demo trading as serious as possible. Forget that it is the demo money and nothing happens if you lose. You can blow up your live account as easy as you blow up a demo account. So, when you open a demo account, forget that it is a "demo" account. Treat it as a live account and your real money. Do you like to lose money with your live account so easily? If not, then do not lose with your demo account so easily too.
The discipline you need for Forex trading is something that you have to "build" in yourself. You have to "build" it on your own. And demo-trading is the foundation of your "Discipline Building". If you trade carelessly with your demo account, you will do the same with your live account too. If you take positions with your demo account while there is no strong trade setup, you will do the same with your live account too. If you over-trade with your demo account, it becomes a habit, and you will do the same with your live account too. If you…
Conversely, if you forget that you are "demo" trading, and you take your demo account as serious as your live account and real money, and you wait for the strong setups only, and you do not over-trade and you don't take too much risk, and you set the stop loss and target properly, and you care about the losses as you care about losing with your real money, then the discipline you need to have to make money through Forex trading, will be built and matured in you, and you will be successful with your live account definitely.
2. Make sure to keep on demo trading and not to open a live account, as long as you have not been able to repeat your success with your demo account.
Does it make sense to open a live account and trade with the real money while you have not become able to make money with the demo account yet? If it doesn't make sense, why are you trading with a live account then? You think live trading is different? It is not. When you lose with the demo account, you lose with the live account too. If you are not knowledgeable, experienced and disciplined enough to make profit with the demo account, you will not make profit with the live account too.
You will always have time to open a live account and start live trading. Don't do it when you are not ready yet.
3. Your demo account size has to be the same as your live account size. I mean if you are supposed to open a $1000 live account in future, then practice with a $1000 demo account too, and do not open a $100,000 demo account for example. This helps you behave with your demo account exactly as your live account. This helps you take your demo account serious.
Keep in your mind that your demo account has to be treated exactly as your live account. Although you open a demo account for free, but it is not "free" in reality. You are spending your time on it. You are building your experience and discipline with it. So not only it is not free, but it is too expensive and valuable. It is the "foundation" of your business.
NinjaTrader Review 2020: Pros, Cons, Fees & More • Benzinga
If you're on the hunt for the best online brokerage, Ninja Trader is a great fit for both new investors and seasoned traders. Some of the key features in NinjaTrader's futures brokerage service include:
If you're on the hunt for the best online brokerage, Ninja Trader is a great fit for both new investors and seasoned traders. Some of the key features in NinjaTrader's futures brokerage service include:
Commissions as low as

$.09 per Micro contract

Low $400 account minimum

Low day trading margins of $500 per contract for E-mini S&P 500 (ES), Nasdaq (NQ) and Dow Jones Industrial Average (YM) stock index futures contracts

$1,000 margins for Gold (GC) and Crude Oil (CL) futures contracts

Free version of NinjaTrader platform included with all brokerage accounts

Three platform license levels with varying feature sets and commission rates
In addition, the broker offers competitive spreads and a high-speed execution service for forex currency pairs.
Who's NinjaTrader For?
Futures Traders
NinjaTrader's brokerage services cater directly to futures traders. It's the ideal destination for those both active and new, with unlimited free use for advanced charting, market analysis, and simulation trading.
Advanced Traders
NinjaTrader's state-of-the-art trading platform has a variety of features available across three license levels that allow traders to select the best fit for their trading approach. There are two upgrade feature sets available, Trader + and Order Flow +.
While advanced charting, market analysis, and simulated trading are included free for all users, licensing Trader + or Order Flow + gives you access to premium tools such as an enhanced SuperDOM, an advanced alerting system, semi-automated order execution, volumetric bars, and other sophisticated charting systems.
Active Traders
With commission among the lowest in the industry, traders can keep their costs low on a per contract basis. NinjaTrader's low margins are also a great fit for active traders. With numerous technical analysis tools available, the trading platform can help users target opportunities and manage execution in volatile markets.
NinjaTrader has their flagship advanced trading platform for Windows-based desktop computers. Other third-party platforms are supported and available by request. If you are a Mac user, you can run the software using a multi-boot utility like Apple Boot Camp.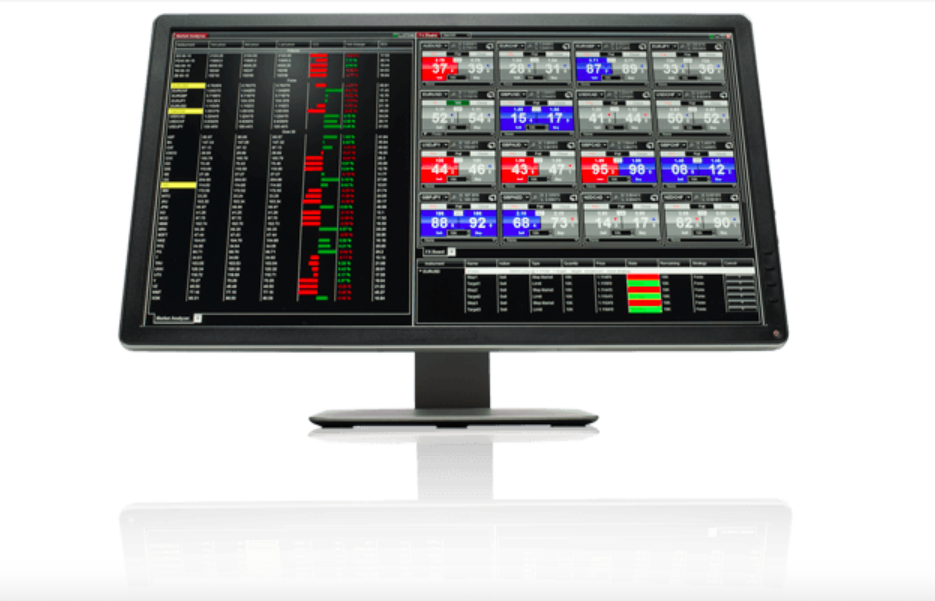 NinjaTrader features a wide range of technical analysis functions that can be useful for those starting out with demo trading — especially if you want to learn how to trade futures.
The broker uses CQG (Continuum) for order routing by default but also supports order execution through Rithmic. Kinetick is also available as a free end of day market data source for stock, futures and forex data optimized exclusively for use with NinjaTrader's platform.
If you're interested in trying out the NinjaTrader platform using futures data, you can register to get a free two-week trial.
A free version of the NinjaTrader platform is included with all funded brokerage accounts and has all the core features needed for live trading, with access to charts, market analysis, and simulated trading.
If you want to access some of its more advanced capabilities, you can either lease the software starting at a quarterly basis or purchase a Lifetime license, which includes free upgrades for life.
The advanced tool sets are where NinjaTrader really shines. For example, sophisticated order types known as automated trade management (ATM) strategies are included in the Trader + feature suite. These consist of a set of specific rules you create to manage a group of stop-loss and profit target orders to operate on all or part of an open position.
NinjaTrader's third-party developer community, known as NinjaTrader Ecosystem, features thousands of third-party apps and add-ons you can use with its trading platform. From their website, you can use the keyword search and filters to scan hundreds of custom tools and trading indicators built to work with NinjaTrader.
If you have programming skills, you can build compatible software within its advanced C# based development environment.
The NinjaTrader platform provides a high-performance backtesting engine which allows users to test and verify futures trading strategies using historical data. A wide range of useful educational materials are available if you're unfamiliar with its platform and wat to enhance your skills.
These include daily training webinars designed to educate new users on the powerful tools available, hundreds of on-demand training videos, help guides, and an informative YouTube channel.
NinjaTrader's Commission and Fees
Commission and margin requirements are among the lowest in the industry. A $1,000 minimum initial deposit is required to fund a new account and commissions go as low as $.09 per Micro contract with a Lifetime license. Day trading margins of $500 for ES, NQ and YM contracts, and $400 for GC and CL contracts are also very low.
When it comes to platform fees, the broker's advanced platform and live data are available free of charge for use in a demo account. For live trading, you can use their free platform with all the basic essentials or choose a paid license level for more advanced features and lower commissions.
If you lease or buy a Lifetime license for the trading platform software, you also gain access to a suite of premium features that include its advanced trading management (ATM) strategic order handling. Traders who purchase a lifetime license also get the Order Flow feature set which comes with free platform upgrades for life.
NinjaTrader's Security
NinjaTrader is well-regulated in the United States by the National Futures Association and the Commodity Futures Trading Commission (CFTC).
NinjaTrader's Customer Support
NinjaTrader's online support team excels in prompt replies with inquiries addressed within 15 minutes during market hours. An active user community interacts directly with the NinjaTrader support team in their User Forum. They also host daily live training webinars, have hundreds of on-demand training videos, and more.
NinjaTrader can be reached by email, phone, and an online support form for customer service. For critical trade issues, NinjaTrader provides direct phone support for brokerage clients. International traders are also directly supported with dedicated Spanish, Russian and German brokerage service teams.
NinjaTrader's Tradable Asset Classes
NinjaTrader brokerage offers a basic range of asset classes with a focus on futures trading on the CME, CBOT, NYBOT and Eurex exchanges. You can trade the following asset classes via NinjaTrader:
Futures

Forex

CFDs

Stocks*
*The platform can also be used through other supporting brokers such as TD Ameritrade or Interactive Brokers to trade stocks.
NinjaTrader's Ease of Use
After downloading the NinjaTrader platform, it's best to spend some time on the forum and watch the tutorial videos provided. It may take some time to set-up your ideal dashboard.
While NinjaTrader's platform is exceptionally customizable and offers numerous advanced features, it may not be considered easy to use when you first download the platform.
Final Thoughts
NinjaTrader is one of the top brokers for futures and forex trading. The unlimited use of its free platform is a great way to get acclimated to NinjaTrader before deciding to trade live.
The free platform is sufficient for new traders with more advanced tools available as need such as semi-automated execution. NinjaTrader's low commissions and fees, free tools, and an active community forum will work to any trader's advantage.