eToro Demo Account Review 2018

eToro is a  fast-growing brokerage firm with over 5,000,000 traders in over 140 Countries. Unlike the vast majority of brokers, eToro aims to entertain its clients, while educating and preparing them for the difficult and stressful atmosphere of currency trading.
Nervousness and unease are common features of a beginner's experience with forex, since the vast majority of new traders have little knowledge, understanding or experience with the dynamics of this giant market. All the various types of analysis, news flow, charts and indicators can be very confusing and intimidating for beginners. eToro aims to tackle all these issues by its friendly platform and innovative attitude to trading.
START PRACTICING ON YOUR ETORO DEMO ACCOUNT!
Practicing is Easy!
Now you can learn to trade without having to invest any of your own capital. eToro makes it easy for you to learn the trade without breaking the bank. When you log into your account, it's as easy as selecting between practice mode and real trade mode.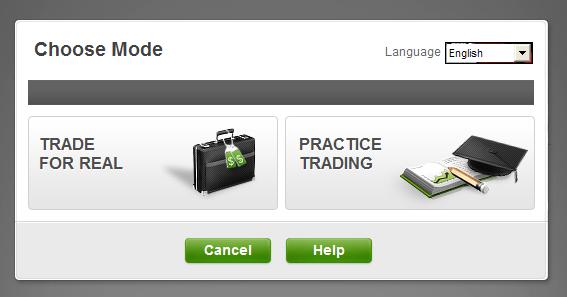 ---
An Easy and Accurate Tool
With the new features added to the practice account you can feel assured that its exactly the same as the real account will be so what you see is what you get.
This gives you an amazing advantage when you actually go to make trades in the market. This tool will put you at the forefront of trading and help you feel at ease with their system which is a bit different from the other brokers you know.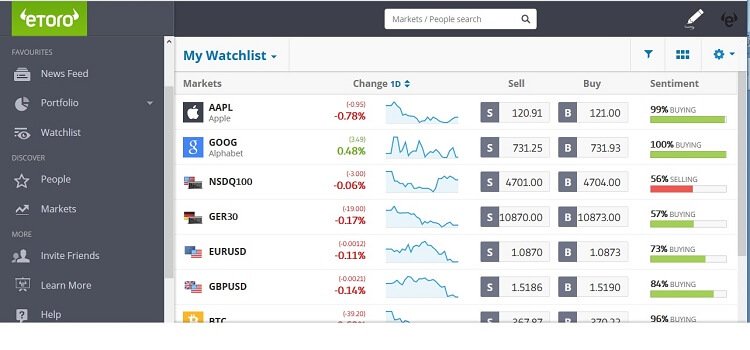 ---
Practice Mobile Trading!
this is what soime other broker are lacking, since everyoe now also needs and wants to trade on their mobile it helps if the demo account is fully functional on a mobile.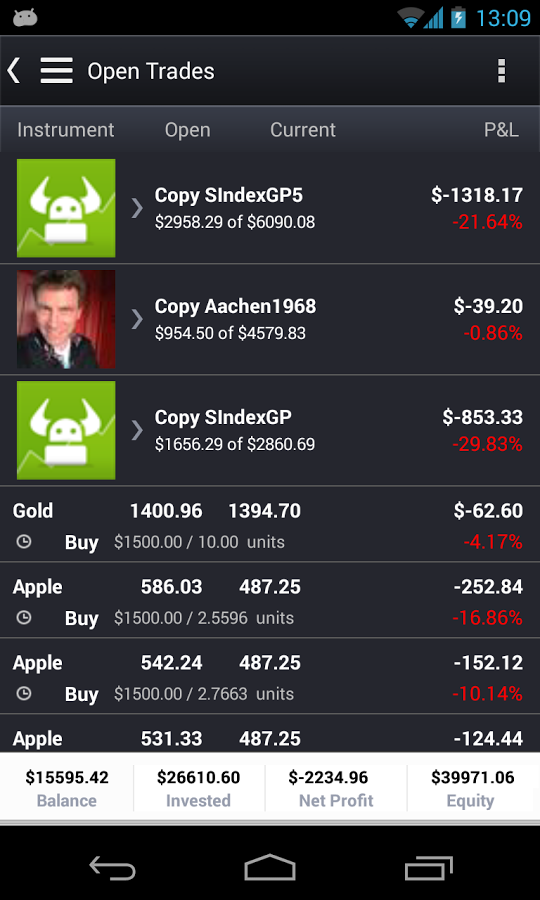 Safety
The company owning the eToro online trading software in the United States, Tradonomi LLC, is registered with the CFTC and is a member of the NFA.
Apart from compliance with the regulatory requirements on capital and the various rules aimed ensuring a fair and honest trading environment, eToro implements the industry-standard secure socket layer (SSL) technology for data encryption. The firm's privacy policy states clearly that client data on credit history, net worth or other personal information is never shared with any person or institution.
Account Types |  etoro demo account
Social trading – as distinct from more traditional or conventional financial trading – uses the technologies and techniques of social media platforms, such as crowd-sourcing and content that comes from users – in a market trading platform environment.
Just as the power and popularity of a social media platform can be based on the user generated content – posts, articles, videos and galleries that are linked from a social media page to be found in your virtual feed or on a virtual wall – social trading platforms operate on similar principles.
The eToro platform is a transparent social trading platform, enabling users to follow and emulate others in their social trading activities, without compromising their entire portfolio. It means that just as you can stay informed of news of any kind on a social media platform with commentary, advice, opinion, and facts from respected experts, you can also follow and copy successful social traders in an open and clear manner on a social trading platform.
 eToro social investment network
The eToro philosophy has as one of its core aims to encourage everybody to engage in social trading – and this inclusivity extends to the WYSIWYG interface, the ease with which you can set up an account and start putting and calling on trades, and the various ways in which the platform engages you – whether you're committed to any trades, or you're simply browsing to see which currencies to trade.
The people at eToro appreciate that the end user experience when it comes to market trading has been traditionally boring and dry, but through mobile apps and the online platform that taps into the market and a massive online trading community of almost three million eToro users worldwide, eToro makes trading both fun and socially engaging in ways that even its direct rivals try to emulate.
Your Social Investment Network

Social Trading  
How Does Social Trading Work?
Powered by millions of users from over 140 countries, eToro has been able to refine their knowledge and experience into practical trading tools. For example, our CopyTrader™ technology enables clients to replicate another trader's portfolio and trading activity automatically. Our social trading platform enables anyone to become a leader and a follower, and even if you simply want to trade on your own – we will still make sure you have the best trading experience possible.
Why Social Trading?
Simplicity: Using social features for trading assets online is intuitive, and easily accessible for both new and experienced users.

Diversity: Diversity is key for lowering risk when trading. On eToro you can spread out your invested capital across various markets by copying different traders.

Profitability: Since the launch of copy trading in 2010, around 78% of all copied trades were closed in profit (data was taken in August 2017).

Reliability: Since it operates under strict regulations, eToro's social trading network is trusted by more than 6 million users worldwide.

Transparency: Exposing each trader's portfolio, risk score, and track record, helps all clients to make smarter decisions when choosing who to copy.
Account Deposits
eToro accepts deposits via Paypal, MoneyGram, Neteller, WebMoney, in addition to credit card deposits and wire transfers. Depending on the funding channel used, the minimum initial deposit requirement can be either 200 or 500 dollars. In order to withdraw funds the client must fill and submit an online form. eToro's website offers extensive guidance on account deposits and withdrawals.
Trading Platform
By far the most unique and innovative trading platform that is on offer in today's market, the forex trading program of eToro enables a gaming like experience for the retail trader.
The eToro brand is a great introduction to the concept of social trading – for both novices and experts alike.
Experts can build up a following using the eToro social trading tools – they'll be copied by their adherents, adding financial weight to their calls and puts.
But anyone can weigh up the likelihoods and probabilities by seeing the direction in which the majority of traders are trading in – for example – a particular currency pair. The tools are provided on the interface that clearly show which way the majority are headed. Then you simply choose which way you trade, you commit to the trade – often just a one minute trade – and you sit that minute out to see if you've won the trade. You can have more than one trade going on at the same time.
Additional cool features at eToro include mobile apps and stocks trading


The mobile apps that are available make quick trades on the go incredibly easy. Apps such as the eTrader mean that you don't require to be at a computer to make your trades. Versions are available to run on a variety of different phones and androids, and they have some great technology on the app, such as the way in which it can prevent your phone from hibernating when you're actively trading – just in case you need to make a split second decision.
Unlike other social trading platforms, eToro also has functionality when it comes to investing beyond currencies – with the option to trade in a variety of stocks.
Beginner Support
Apart from the demo account, eToro offers numerous guides, tutorials and a trading forum where traders can share their experiences and discuss the lessons learnt with others. The support staff is very professional and patient. As the firm specifically targets the retail segment of currency trading, traders of all experience levels are welcomed to ask questions and seek help from the knowledgeable and helpful support team.
etoro demo account